FINANCIAL REPORTING FRAUD ANALYSIS FROM THE PERSPECTIVE OF THE PENTAGON FRAUD
Keywords:
fraud pentagon, pressure, opportunities, rationalization, competence, arrogance
Abstract
This research aims at investigating fraudulent financial reporting, pressure, opportunities, rationalization, competence and arrogance. Additionally, the Chemical industry tends to have a greater risk of fraud, thus the object of this research is Basic Industry & Chemical Sectors listed on the Indonesia Stock Exchange from 2015 to 2019. The sample used the purposive sampling method and the tests were carried out by using SPSS 25 consisted of the feasibility of the regression model, and simultaneously also partial significance tests. Lastly, The results from this research are pressure, opportunity, rationalization, efficiency and arrogance which did not have a significant impact on financial reporting fraud, however partially pressure did have an impact on it.
Downloads
Download data is not yet available.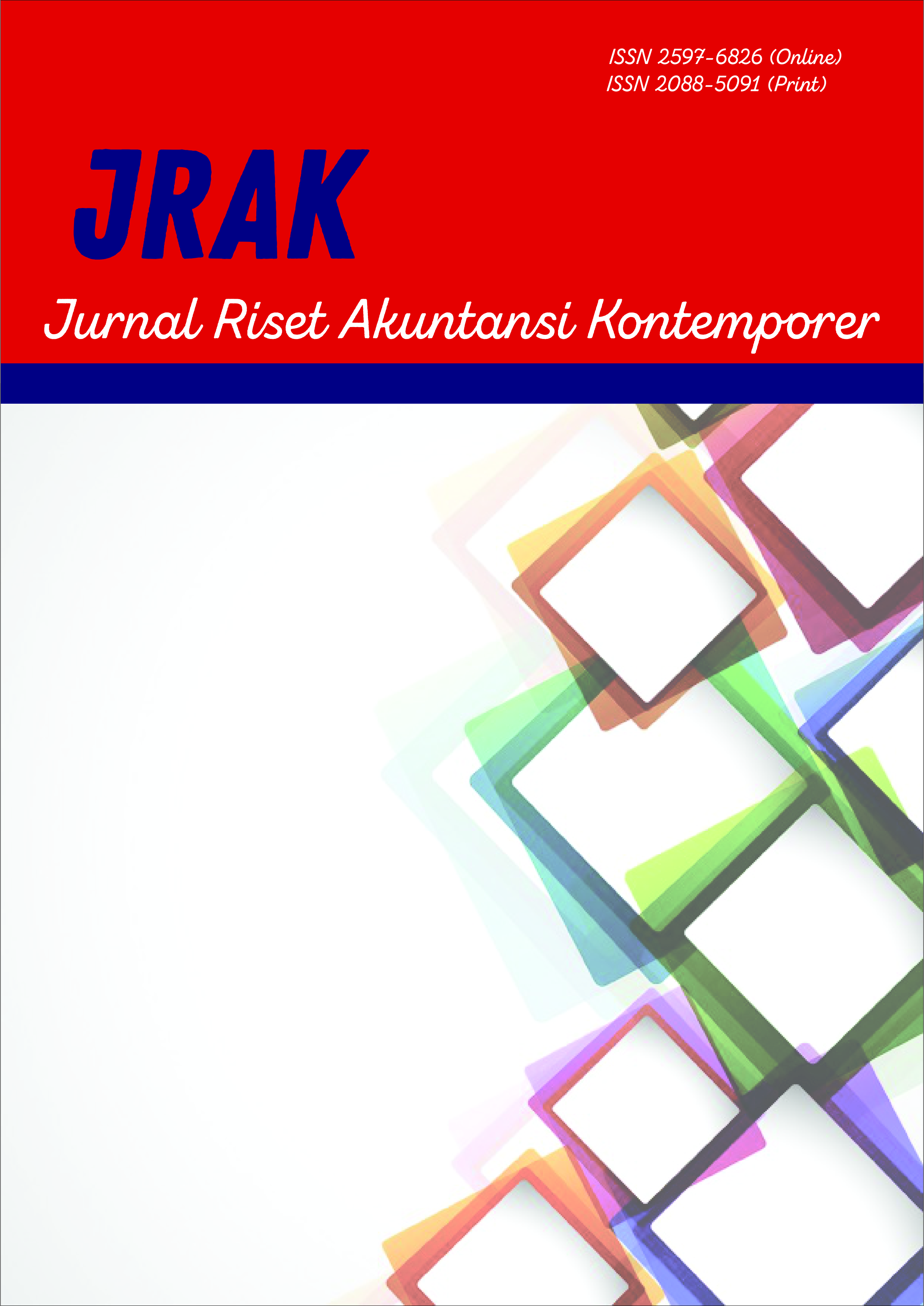 Downloads