MAKNA SYUKUR BERDASARKAN KAJIAN TEMATIK DIGITAL AL-QURAN DAN IMPLIKASINYA DALAM PENDIDIKAN AKHLAK DI SEKOLAH DASAR
Tatang Hidayat

Prodi Pendidikan Agama Islam Sekolah Pascasarjana UPI

Munawar Rahmat

Prodi Pendidikan Agama Islam Sekolah Pascasarjana UPI

Udin Supriadi

Prodi Pendidikan Agama Islam Sekolah Pascasarjana UPI
Abstract
Undeniably, the study focusing on akhlaq education is important to conduct, and one of the moral educations is gratitude. The purpose of this present study is to find out the meaning of gratitude based on the Qur'anic digital thematic study and its implications on akhlaq education in elementary school. This study employed a qualitative approach and digital Qur`anic thematic methods. Based on the results of the study, the terms gratitude were revealed in 43 verses of the Quran (Arabic) and 68 verses of the Quran (Indonesian Translation). The meaning of gratitude based on the Qur`anic digital thematic study of the Quran is considered as the value of the core character. Gratitude is commanded for humans who have been given the favor of faith and Islam, have been following the Messenger of Allah Salla Allah 'Alaihi Wa Sallam, have been granted good sustenance, have been obliged to carry out various types of worship, and they will be granted forgiveness of their sins if they repent. However, most people in fact denied the various favors granted to them. In the bottom line, as an implication, it is obvious that gratitude is highly important to be learned, understood, trained and put into practice from the early age. Inevitably, it can be realized through the existence of formal education institutions, especially primary school level.
Downloads
Download data is not yet available.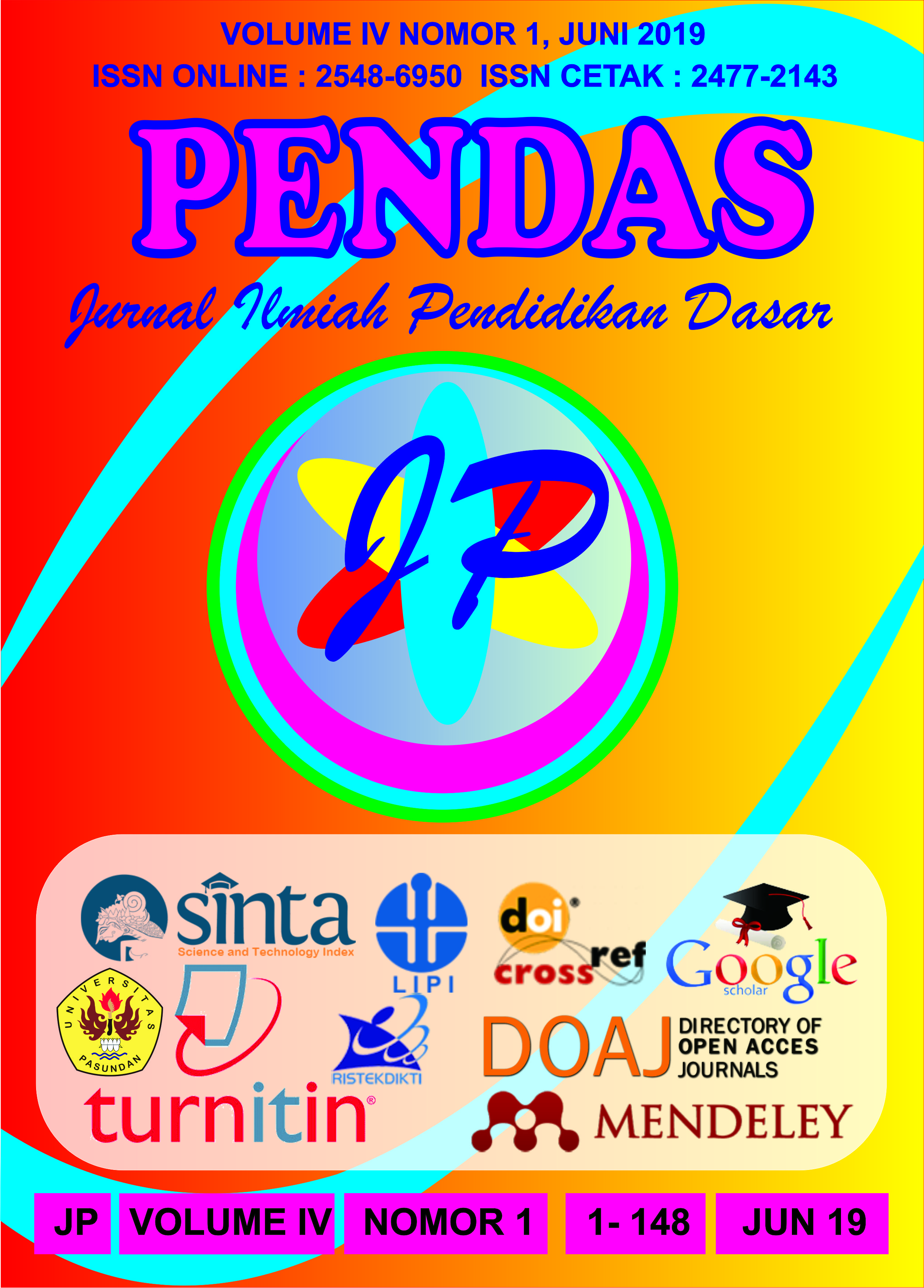 This work is licensed under a Creative Commons Attribution 4.0 International License.