BUILDING INTERPERSONAL ABILITY OF ELEMENTARY SCHOOL STUDENTS BY PLAYING TRADITIONAL GAME IN DIGITAL ERA
Vina Anggia Nastitie Ariawan

STKIP Majenang

Uus Kuswendi

IKIP Siliwangi, Indonesia

Subarkah Subarkah

SDN 13 Kerinci Kanan, Riau, Indonesia
Abstract
Nowadays, students prefer to have online game rather than traditional one. Online game led to the lack of student's interaction with people around them, they have high individualistic, and shirk responsibility. Traditional game can be an alternative to decrease bad effects of online game. Consequently, this research aims to build interpersonal ability of elementary school students by doing traditional game. This research employed action research method with fifth grade students as its subject. Interpersonal ability which showed in this research was measured by observation meanwhile the instruments of observation consist of field note and rating scale. The outcome from this research was analysed by thematic analysis meanwhile the data was validated by triangulation. Referring to research's findings, researcher concludes that traditional game offer meaningful activities and different experiences to the students. Traditional game motivate students to doing physical acitivities and make interaction with peers. Moreover, a meaningful moral values will evolve among the students by themselves. Traditional game can be used as media to building interpersonal ability of students. Besides that, teacher can introduce the traditional game to students to keep the local wisdom that almost wiped out.
Downloads
Download data is not yet available.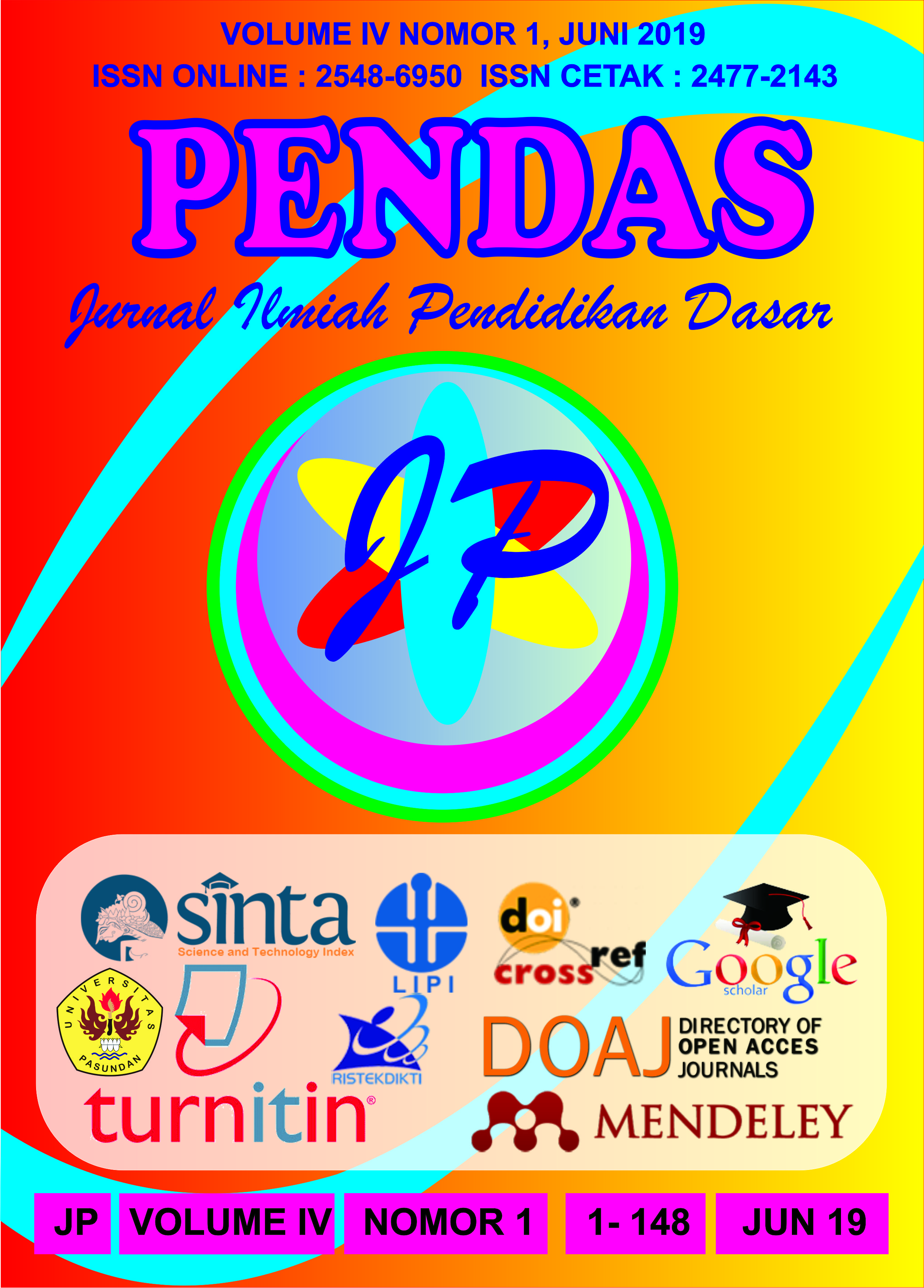 This work is licensed under a Creative Commons Attribution 4.0 International License.