ANALYSIS OF POVERTY IN JAVA-BALI ISLAND AND REGIONS OUTSIDE JAVA-BALI
Keywords:
poverty, panel data, common effect, fixed effect, random effect
Abstract
The urgency of this study is to analyze poverty based on the characteristics of districts/cities in Java-Bali and regions outside Java-Bali. This study used panel data from 2010-2019 in 128 regencies/cities in the Java-Bali islands, and 382 regencies/cities outside Java-Bali region. Analysis using the STATA application with the analytical used is Fixed Effect Model (FEM). Access to electricity has a negative and significant effect on poverty while access to sanitation has a negative and insignificant effect on poverty in Java-Bali. The KUR program, access to clean water, GRDP, education and population have positive and significant impact on poverty in the Java-Bali region. The results of the analysis in areas outside Java-Bali suggest that GRDP has a positive but insignificant effect on poverty while the KUR Program, access to electricity, access to water, access to sanitation, education and population have significant and positive effect on poverty.
Downloads
Download data is not yet available.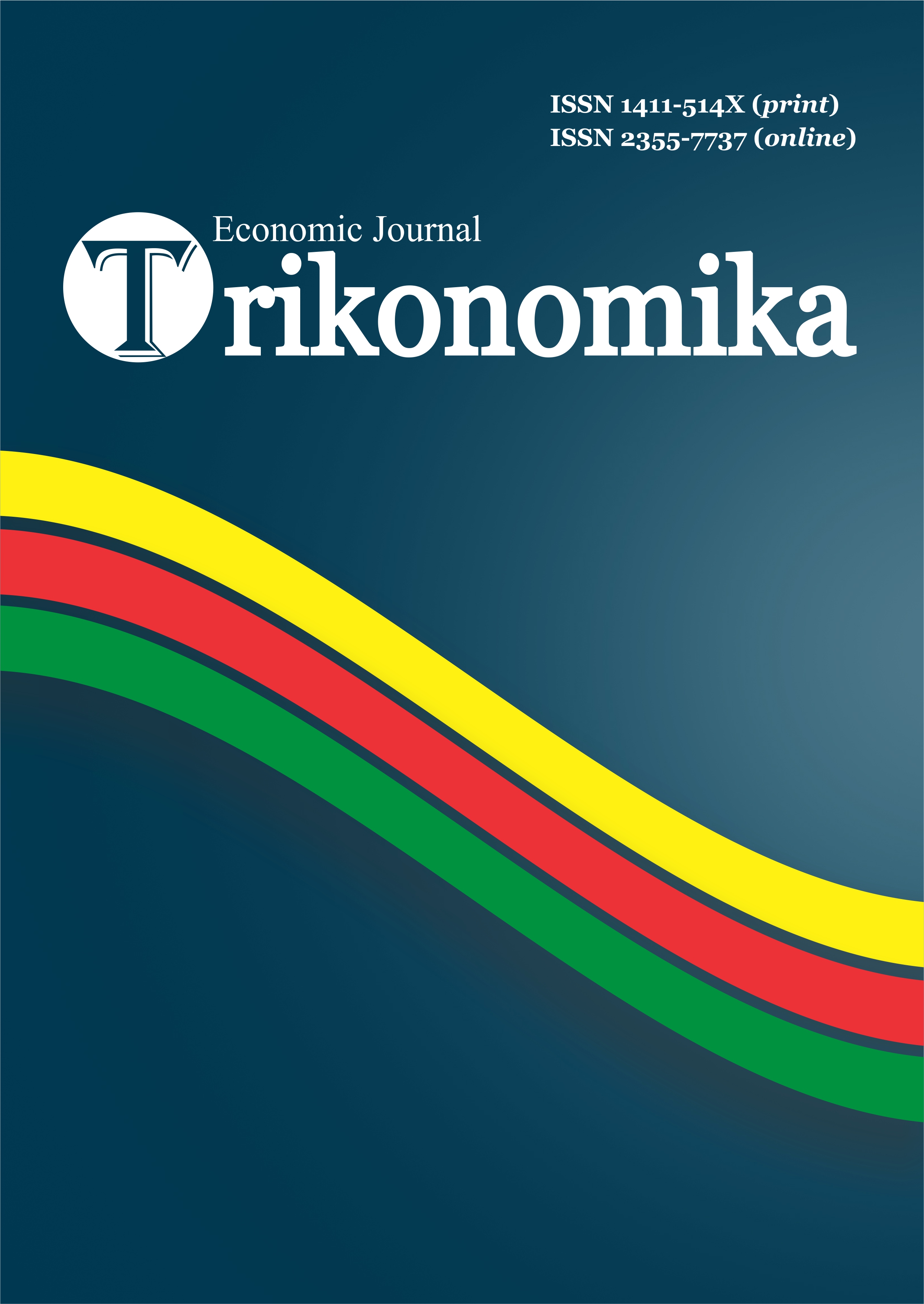 Downloads