FINANCIAL DISTRESS, DIVIDEND POLICY, RGEC AND EARNING PER SHARE
Keywords:
financial distress, earnings per share, RGEC, dividend policy, commercial banks
Abstract
This study aims to examine and analyze the effect of Financial Distress, Dividend Policy and RGECon Firm Value with EPS as the intervening variable. This research is explanatory in nature and employs a quantitative descriptive method. The data utilized was gathered from the annual financial reports of commercial banks in Indonesia from 2012 to 2018, with a sample size of 23 bank. The collected data was then analyzed using SEM (Structural Equation Model) and the PLS3 Program. According to the findings of this study, Financial Distress has no influence on firm value or Earningsper share (EPS). The dividend policy and the RGEC have a major impact on EPS. Firm Value is significantly influenced by RGEC and EPS. The connection between Dividend Policy and RGECon Firm Value can be mediated through EPS. Meanwhile, the EPS variable cannot mediate the influence of Financial Distress on Firm Value.
Downloads
Download data is not yet available.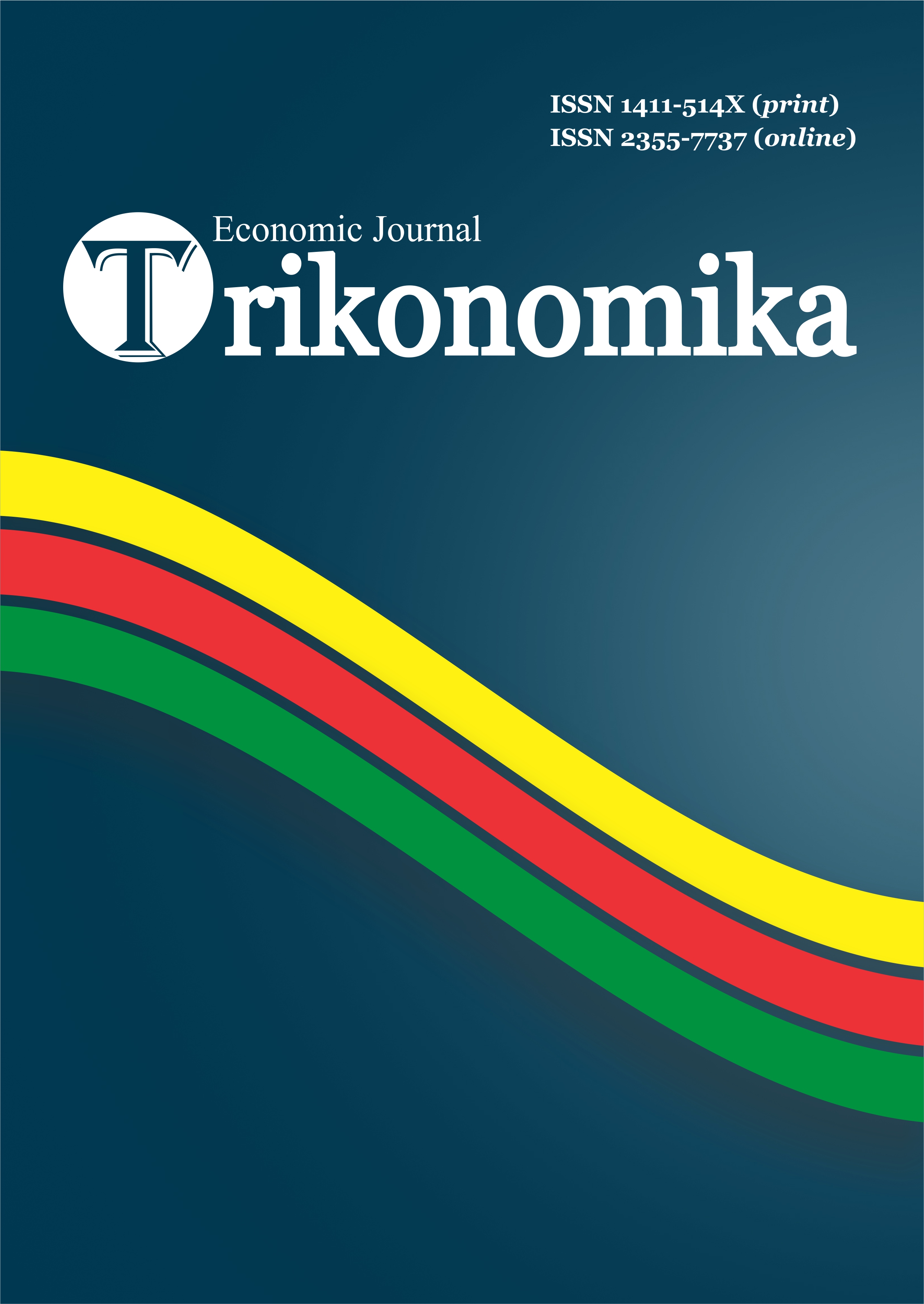 Downloads