IMPACTS OF FOREIGN DIRECT INVESTMENT ON POVERTY ERADICATION IN ASEAN-5 COUNTRIES
Keywords:
ASEAN, time series data, feasible generalized least square, foreign direct investment, poverty
Abstract
This research aims to investigate the relationship between foreign direct investment (FDI) and poverty using panel data of five ASEAN upper and lower middle-income countries for 28 years. The time series data period selected in this study is from 1990 until 2018. The five countries selected to be investigated in this research are presumed as the Tiger Cub Economies, namely Indonesia, Malaysia, Thailand, Vietnam, and the Philippines. This study conducted the Feasible Generalized least Square (FGLS) methods to analyze the statistical panel data. The result from this analysis indicates that foreign direct investment has a negative and significant impact on poverty in five ASEAN countries. Other important results from this study showed that the Gross Domestic Product (GDP), credit provided by the financial sector as the proxy of financial development, and education variables contribute significantly to lower poverty incidence. Policies that focus on attracting foreign direct investment, improving financial development, and support a higher level of education have the potential to reduce poverty in the selected five ASEAN countries.
Downloads
Download data is not yet available.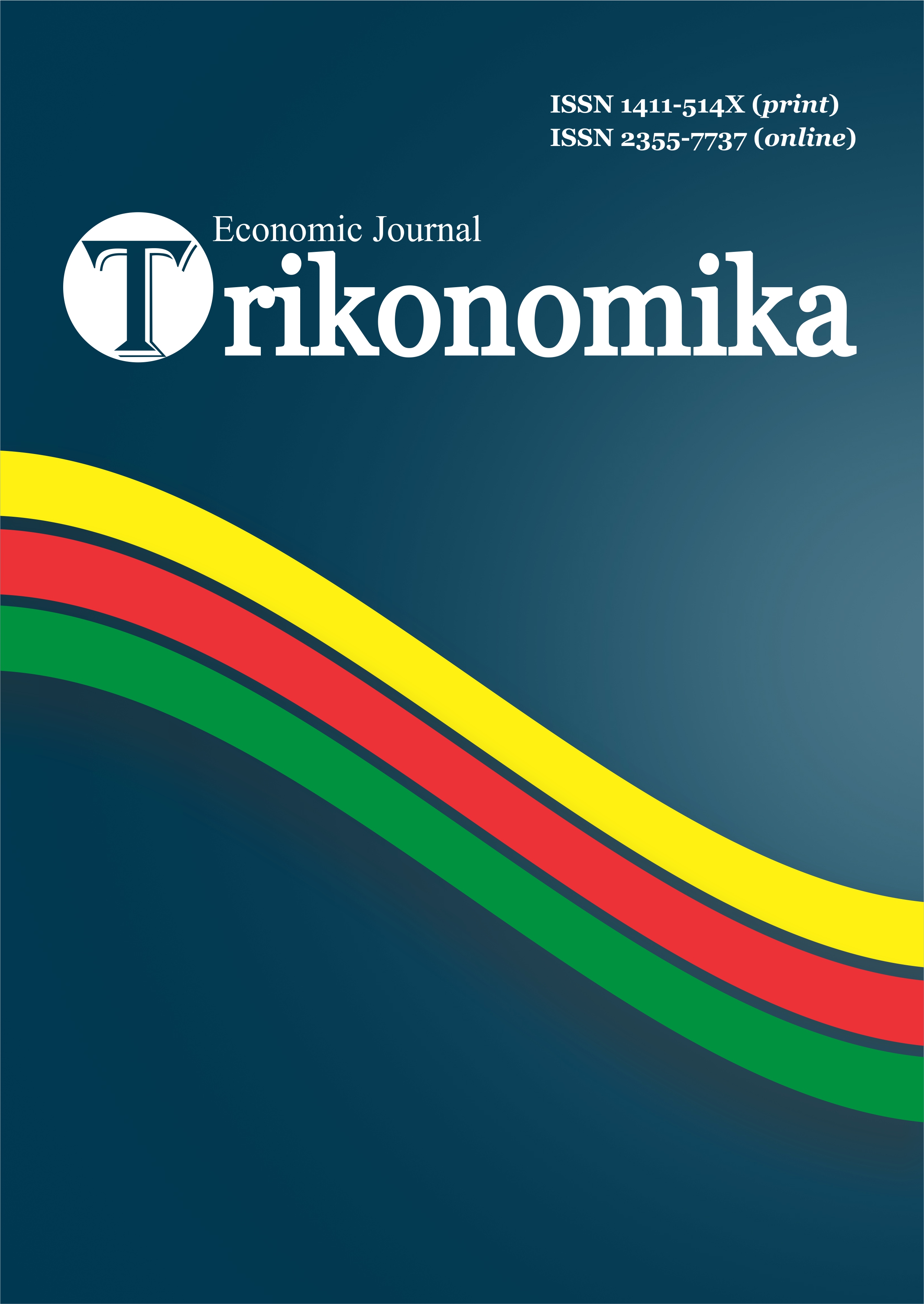 Downloads