The 5M and AKB APPLICATIONS IN FACING THE COVID-19 PANDEMIC BANDUNG CITY
Implementation of Habits of Wearing Masks, Keeping Distance, Washing Hands, Reducing Mobility, Staying Away from Crowds and Adapting New Habits in Antapani District, Bandung City
Keywords:
Covid-19, 5M, Adaptation of New Habits, Communication
Abstract
The spread of the Covid 19 virus, which has not been controlled by the West, has created unrest in Bandung City, West Java Provence. Colour labels are applied to indicate the spread of the Covid 19 virus, black is the label for the worst-hit zones. In this case, Antapani as the black zone area with the longest time has been the place for this service activity to be carried out. Based on observations made by residents, the community is still lax in carrying out health protocols and neglecting the adaptation of new habits promoted by the local government. This activity aims to socialize the implementation of 5M (wearing masks, maintaining distance, washing hands, limiting mobility, staying away from the crowd) and implementing the Adaptation of New Habits. The methods used are socialization to convey the importance of carrying out 5M and AKB, discussions to open the horizons of citizens, and simulations of 5M and AKB, all of which are carried out using zoom meetings and face-to-face meetings conducted by representatives of lecturers and students. This activity resulted from an understanding of the importance of communication in handling the spread of the Covid-19 virus, the application of 5M and AKB, and the delivery of hand sanitizers and masks.
Downloads
Download data is not yet available.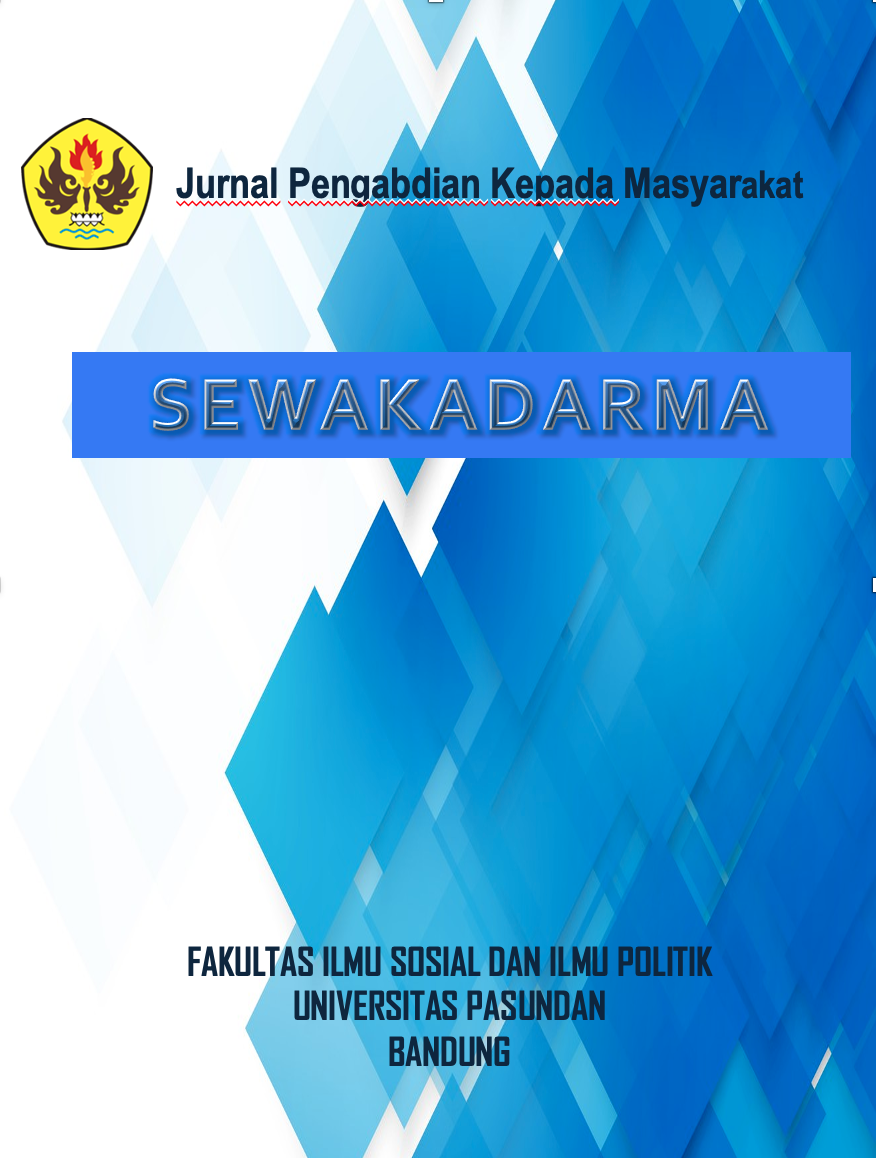 Downloads