ENDURING CLIMATE CHANGE AND FOOD INSECURITY THROUGH CHARCOAL PRODUCTION: A POVERTY COPING STRATEGY OF RELUCTANTINDIGENOUS WOMEN IN THE PHILIPPINES
Occidental Mindoro; Hanunuo; Ratagnon Mangyans; livelihood options
Abstract
This case study looked into the Philippines' indigenous women's understanding of charcoal production and its connection to climate change.   This specifically determined their level of knowledge of and attitude towards climate change and perception on the effects of climate change on health, livelihood, and environment.
 
The study employed triangulation method consisting of household interview, field observation, and key informant interview. Twenty-four women belonging to Hanunuo and Ratagnon Mangyan tribes served as participants of the study. They were fairly young, married, lowly educated, and had bigger households. Their primary sources of income included slash-and-burn farming and charcoal making. Their monthly family income fell below the poverty threshold.
 
The women were reluctant charcoal makers pushed to the limits due to lack of economic options. They had "very high" knowledge about climate change but had "neutral" attitude towards it.   They agreed charcoal production contributes to climate change. They already felt the phenomenon's manifest effects on their health, livelihood, and environment. However, they needed to endure these while they cope with poverty and food insecurity. They lamented charcoal production is their only available option for their survival as upland farming is no longer viable.  They hoped they can avail of livelihood options, which do not entail extraction of natural resources.
Downloads
Download data is not yet available.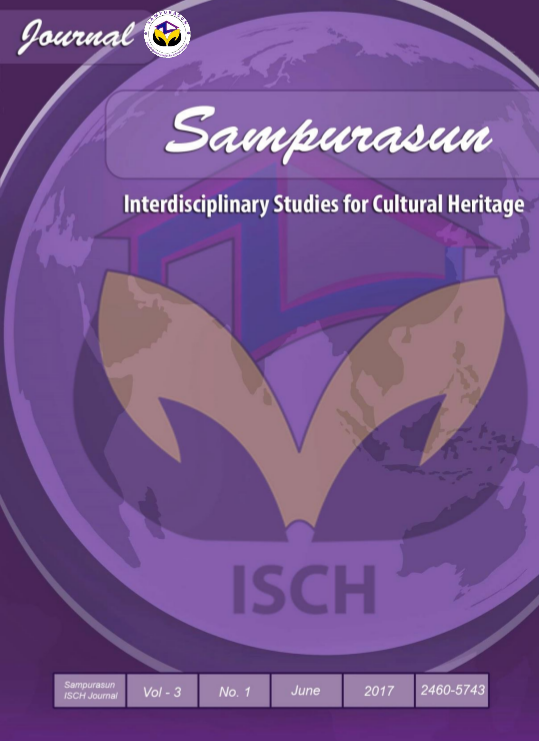 This work is licensed under a Creative Commons Attribution 4.0 International License.
Copyright Notice
Authors should not withdraw their submitted papers because the withdrawal wastes voluntary works devoted by an associate editor and reviewers. But, we accept the withdrawal of a submitted paper if authors have unavoidable reasons. In the event that a manuscript is to be withdrawn from submission to Sampurasun Journal, a letter must be sent to the editorial office requesting withdrawal by e-mail (sampurasunjournal@unpas.ac.id) with its scanned PDF file, before the notification of acceptance for publication.
The withdraw request letter must include the following information. Paper ID, Paper title, Authors names, Reason why the paper must be withdrawn, and Date and signatures of all the authors (or signature of the contact author).
If only the contact author signs the letter, he/she must obtain the agreement of the withdrawal from all the other authors and the letter must include the description that all the other authors agreed the withdrawal. The journal will not withdraw a manuscript from peer review until such a letter has been received. Authors must not assume their manuscript has been withdrawn until they have received appropriate notification from the editorial office. Withdrawal of a manuscript subsequent to acceptance for publication will only be granted in the most exceptional of circumstances.
After the paper is accepted for publication, the withdrawal is not permitted in principle. The authors must always pay the charge even if the withdrawal is permitted. Any request of withdrawal that does not follow the above procedure is treated as invalid. If illegal submission, e.g., plagiarized or duplicate submission, is found for a paper, the withdrawal of the paper will never be permitted and the authors will be punished based on the rule. It is not acceptable practice to withdraw a manuscript in the event of acceptance at another journal. This constitutes dual submission. The editorial office of the other journal will be notified of your actions. In such circumstances Sampurasun ISCH may chose to impose appropriate punitive action subject.
Withdrawal Penalty
Author is not allowed to withdraw submitted manuscripts, because the withdrawal is waste of valuable resources that editors and referees spent a great deal of time processing submitted manuscript, money and works invested by the publisher. If author still requests withdrawal of his/her manuscript when the manuscript is still in the peer-reviewing process, author will be punished with paying $200 per manuscript, as withdrawal penalty to the publisher. However, it is unethical to withdraw a submitted manuscript from one journal if accepted by another journal. The withdrawal of manuscript after the manuscript is accepted for publication, author will be punished by paying US$500 per manuscript. Withdrawal of manuscript is only allowed after withdrawal penalty has been fully paid to the Publisher. If author don't agree to pay the penalty, the author and his/her affiliation will be blacklisted for publication in this journal. Even, his/her previously published articles will be removed from our online system.