SERVICES PERFORMANCE OF BUS SCHOOL IN BANDUNG CITY
Keywords:
bus school, evaluation, services performance
Abstract
Seeing the high needs of the Bandung City Government launched the School Bus program to accommodate the movement. This program has been running since 2015 and has operated 4 service routes. However, in the implementation there are problems where there is a route with a low level of content, which means that students have not fully utilized the school bus. In addition, there are also inconsistent routes where the existing route does not match the plan route. Therefore, evaluation of service performance of Bandung  Bus School is needed to see if school bus is effective or not. Evaluation of school bus effectiveness is done by comparing the existing condition of school bus with the indicator of school bus service performance and also with map overlapping method. Bandung School Buses have not been fully assessed from performance indicators such as waiting time for old school buses and also average travel time of more than 1 hour. The varied distribution of students (pickup points) also makes the school bus route has not been effective because the existing route has not covered the whole range of students as in Jalan A.H. Nasution. From the results of this evaluation it is necessary to add new routes to be able to serve the distribution of varied learners and the need for route regulation to reduce the long travel time.
Downloads
Download data is not yet available.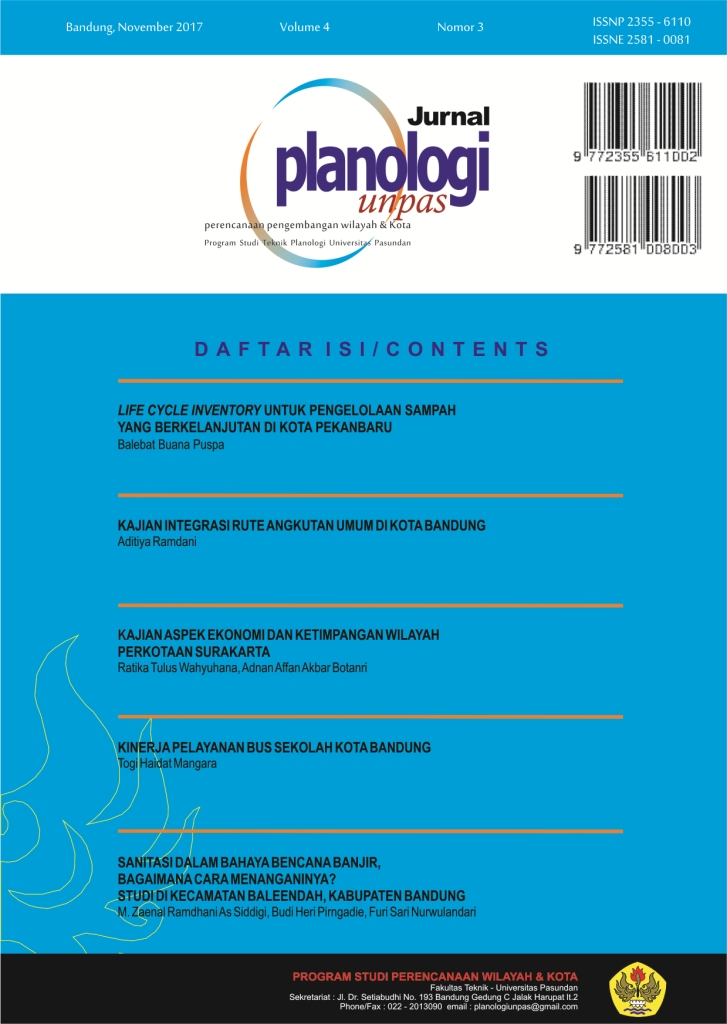 Downloads