STUDY OF ECONOMIC ASPECTS AND DISPARITIES OF THE SURAKARTA URBAN AREA
Keywords:
economics;, disparities;, urban
Abstract
The measure of the success of development can be seen from the economic growth and the smaller income inequality among the population, between regions and between sectors. In fact, economic growth is not always followed by adequate equity. This condition occurs in the urban areas of Surakarta with rapid economic growth and developments that have exceeded administrative boundaries. Thus, the Research Question is: "What is the economic development and the inequality level of urban areas of Surakarta?" This research uses quantitative approach and quantitative descriptive analysis method. The results of research studies show that economic activity is dominated by industry, trade and services sectors. Conversion of agricultural land to be built also increased. Economic inequality is high, 0.68 influenced by population distribution and uneven economic activity, so it has not been integrated optimally between the central and sub-center areas. It can be concluded that in the development of economic activities of urban areas of Surakarta have quite high inequality classification. There needs to be a balanced integration of economic activity with emphasis on increasing the relevance and distribution of economic activities to be more evenly adjusted to local potentials in the sub-centers so that the role is more optimal. In addition, strengthening is needed in the implementation of cooperation mechanism in accordance with the policy and legal basis of cooperation among regions in the economic aspects.
Downloads
Download data is not yet available.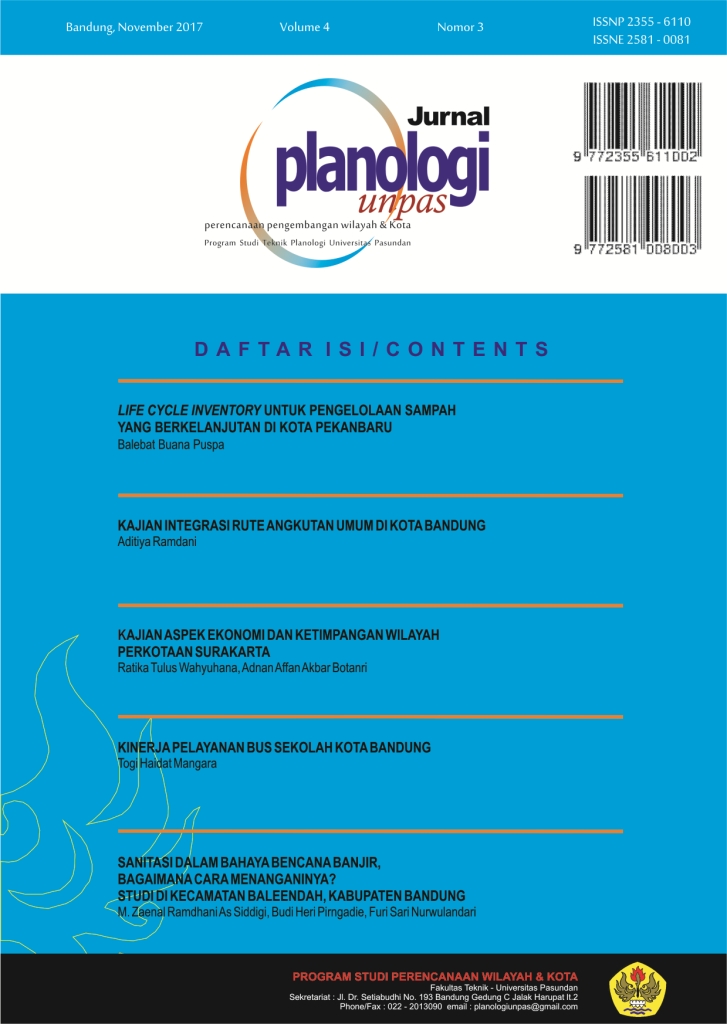 Downloads