Urban Transportation, Transportation Management, Public Transportation Integration
Keywords:
urban transportation;, transportation management;, integration public transportation
Abstract
he development of rail-based mass transit is Light Rail Transit consisting of two corridors namely Corridor 1 Babakan Siliwangi - Leuwipanjang and Corridor 2 Cibereum-Gedebage, and the addition of 10 Trans Metro corridors Bandung has not been a solution due to over lapping with existing public transport routes. The purpose of this research is to make a proposed concept to integrate public transportation in Bandung City in terms of routes and shelters / shelters. The method used in this research is using the analysis of overlapping route, service area, and matrix of origin. The result of this research is to make clear hierarchy between public transportation in Bandung City that is Trans Metro Bandung (based on road) and Light Rail Transit plan based on rail), DAMRI as supporting transportation, and City Transportation as transportation of feeder. In this concept also consider the plan of Jakarta-Bandung fast train which will connect with gedebage integrated station and the nearest Light Rail Transit station in Gedebage, This will accommodate the movement in collective activity area of Gedebage. The concept of public transport must be connected to the shelter as a mode of transfer of modes and up / down of passengers. In this concept the shelters are adjusted to passenger pockets and the ideal distance between the bus stops and the ideal distance for inter-modal shift.
Downloads
Download data is not yet available.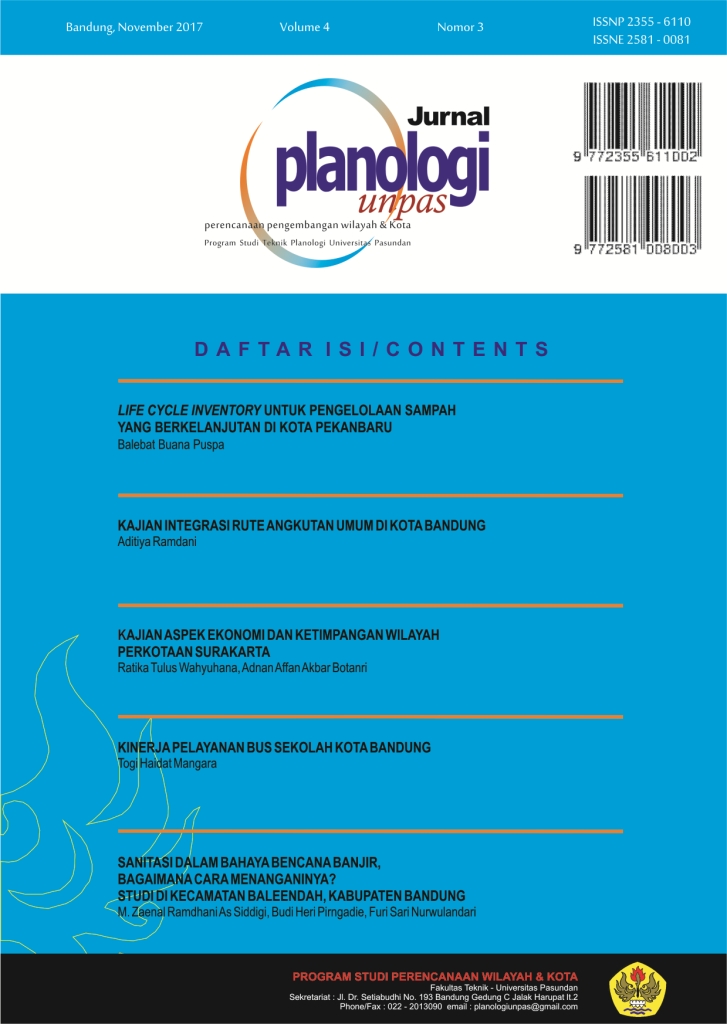 Downloads