Guidance for Use Informal Utilization Space in Simpang Dago Bandung
Keywords:
Space Utilization;, Informal Activity;
Abstract
Bandung City Government through the law No. 04/2011 on the arrangement and construction of street vendors have been trying to set up and establish a ban on trade location was still not effective. The number of offenses committed by street vendors is testament to the ban was ignored. This study aimed to examine the use of the space used for informal activities such as street vendors characteristics, the characteristics of time-based space utilization, trade facilities, as well as business space it uses. The method used is descriptive qualitative research, analysis is the visual and analytical techniques applicable policies. Based on the analysis it is found that the use of space in Simpang Dago has been going on since decades ago to the present. These activities take place throughout the day, using public spaces such as sidewalks and the road leading to the use of a variety of disorders. Changes in the function of public space, congestion and chaos at a location about street vendors. The recommendation is the development of the street vendors, the timing for the use of the sidewalk, and the concept of relocation for the vendors who violate the law.
Downloads
Download data is not yet available.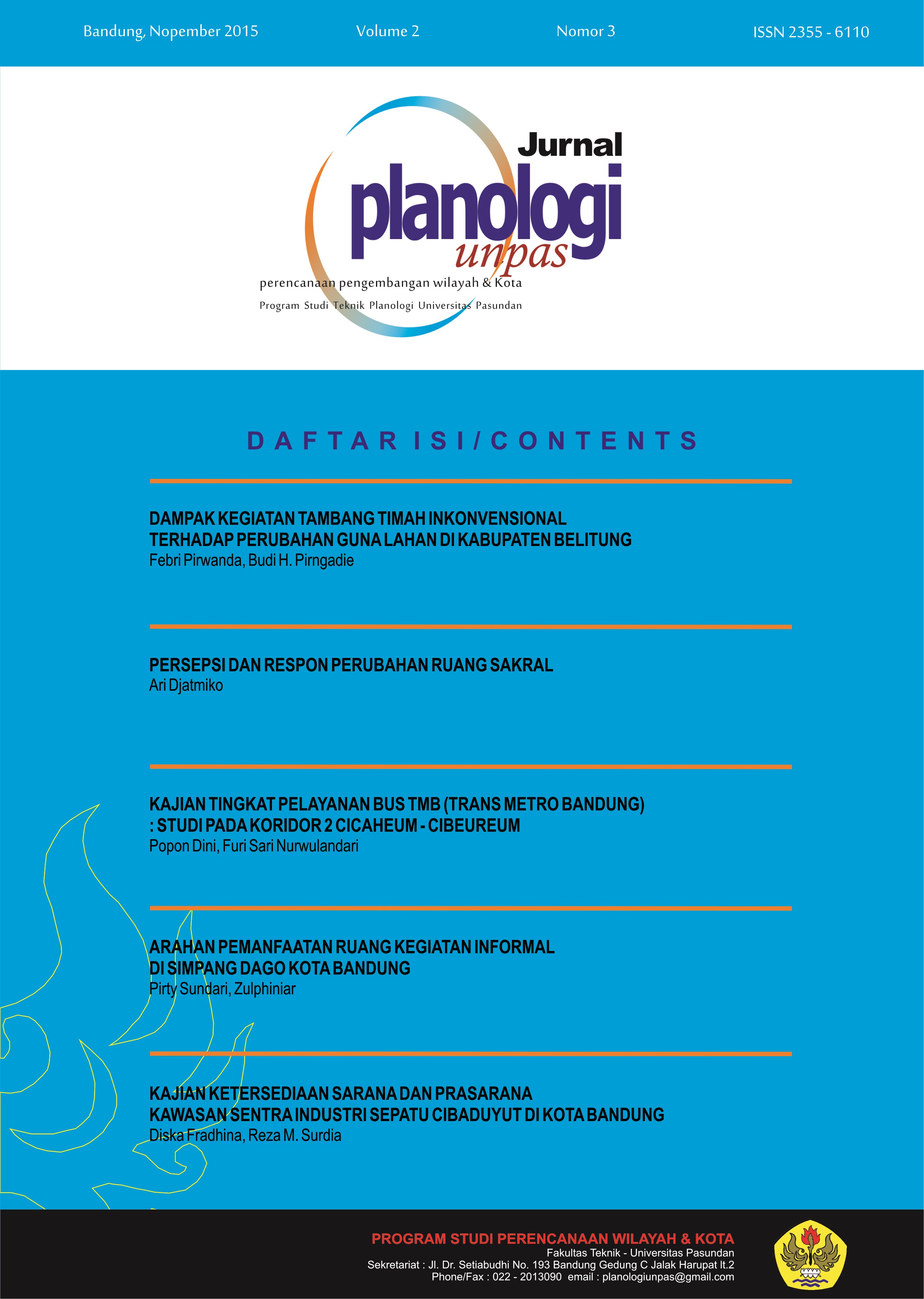 Downloads