Assessment for Facility and Infrastructure Availability in Footwear Industry Cibaduyut Bandung
Keywords:
Facilities and Infrastructure;, Center of Industrial;, Tourist Arrivals;
Abstract
Development of a region center of small industries affected various supporting factors which help in the success is the availability of facilities and infrastructure. As specified in the Decree of the President Pepublik Indonesia Number 41/1996 regarding Industrial estate in article 1, paragraph 1, which reads the industrial area is the area of ​​industrial activity center which is equipped with the infrastructure and facilities which is developed and managed by an industrial area has permission Industrial Area businesses. According to Presidential decree to encourage industrial activity is located in the Industrial Area and the increasing efforts of environmentally sound industrial development. Center region footwear industry Cibaduyut the travel industry zone which is quite popular among the people of Indonesia. The number of potential possessed by the center region cibaduyut become one of the attraction of the tourists visit, but limited facilities and infrastructure to be one factor in the decline in the development of the region. This study aims to assess the development of infrastructure in the center region footwear industry Cibaduyut to improve the visit of tourists. The method of qualitative analysis obtained from the questionnaires to the respondents and quantitatively based on the standards for the industrial zone. So it can be concluded that the problem of the center region Cibaduyut is infrastructure that is not in accordance with the requirements established for the industrial zone.
Downloads
Download data is not yet available.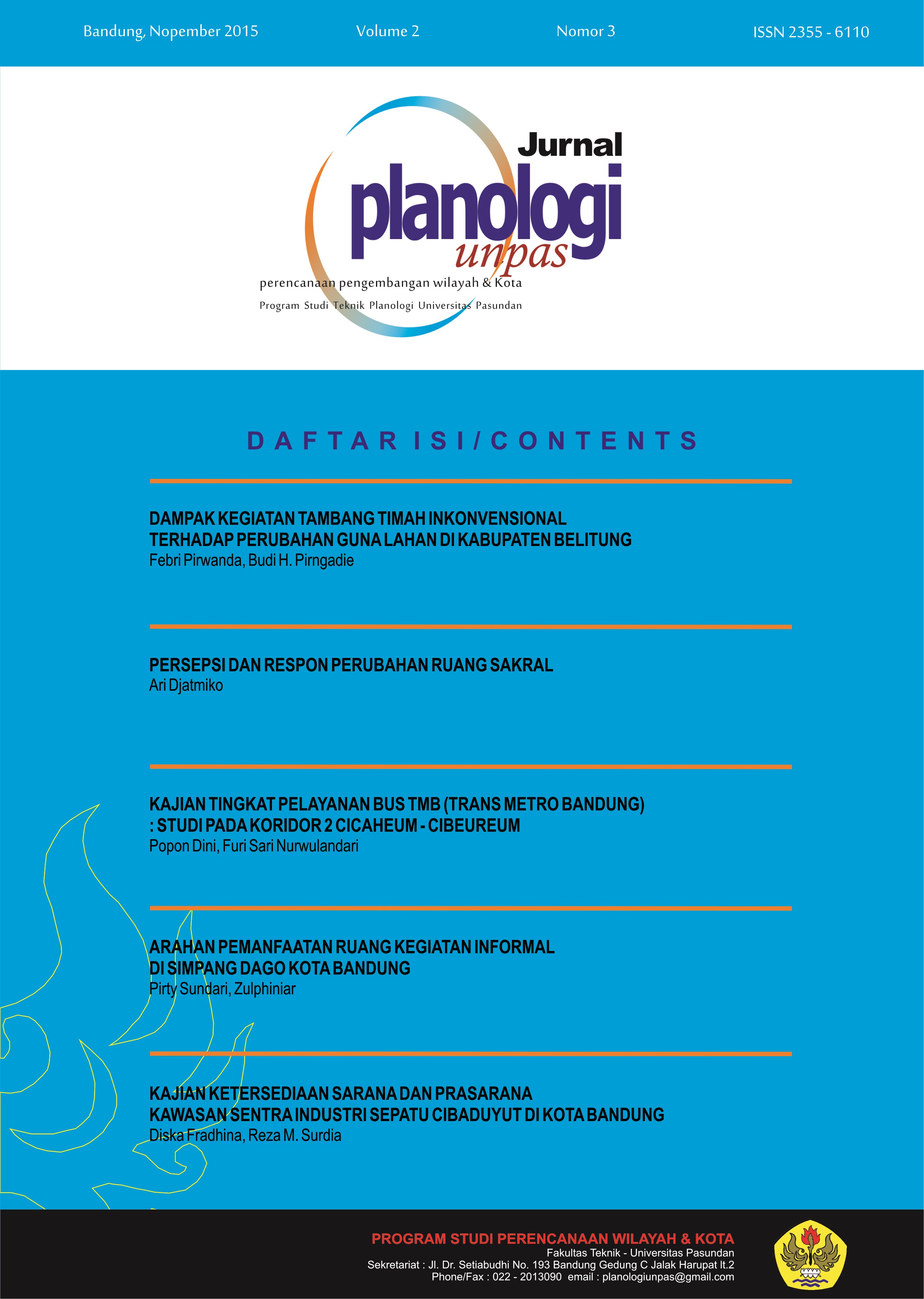 Downloads