Perception and Response Changes Sacred Space
Keywords:
Elements of Relational Space Conception;, Change the Sacred Space;, Perception and Response Community;
Abstract
The elements include a relational space conception of economic and political forces that influence change sacred space; perception and response of the people due to the encouragement and strength that would make changes to the sacred space, the public's understanding of the nature of the sacred space and sacred space alteration pattern is formed. In addition, it can also elaborated elements such as the public's knowledge about the sacred space and community activities in exploiting the sacred space as elements that influence the perception of and response community. In the context of the relational space, economic policy factors realized by the process of interpretation of space based on the mental aspect or thought of the actor space entrepreneurs, professionals, and stakeholders, known as conceived space / representation of space. While cultural factors realized by a process which is based on space meaning the physical and social aspects or ideas of space based on the meaning and life experiences indigenous people, known as the perceived space / spatial practice  and lived space / representational space.
Downloads
Download data is not yet available.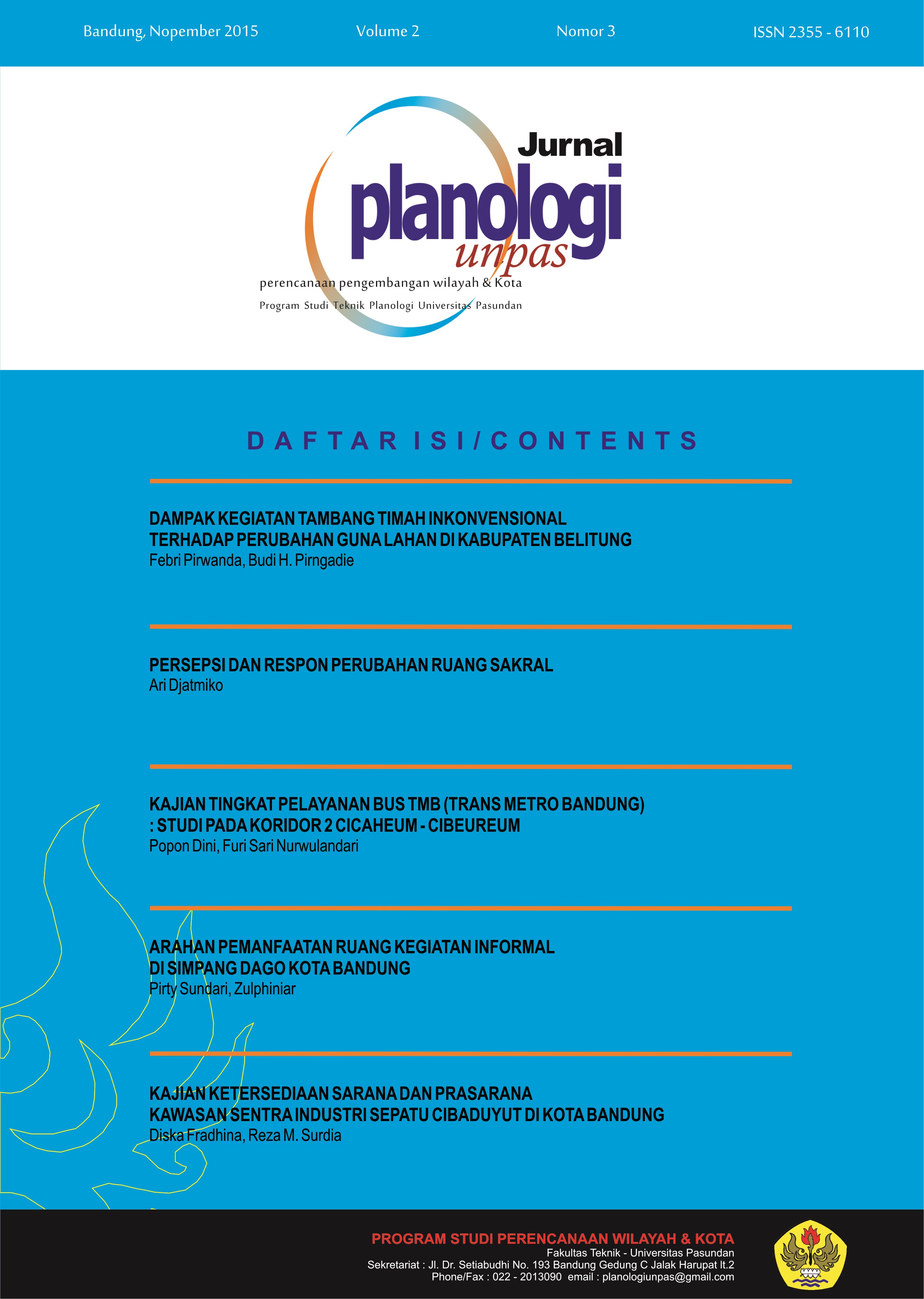 Downloads