Unconventional Tin Mine Activity Impact on Changes in Land Use in Belitung Regency
Keywords:
Impact;, Unconventional;, Change;, Land Use;
Abstract
Illegal tin mining activities are almost all Belitung province. The activity stems from government policy to help people in times of economic crisis., Allowed people to mine with simple tools. Analyzing the changes in land use are not appropriate directives spatial guidelines and the impact of environmental damage caused by the increasing number of unconventional tin mining activities. Based on the analysis of land use in 2004 compared with the 2011 land use change an area of ​​144,435.68 hectares or by 60.39% while the unchanged area of ​​94.718,67116 hectares or by 39.61%. The impact of unconventional tin mines has changed the designation of land use amounted to 9.62% of the landing area function Spatial Plan Belitung province, causing severe environmental damage. The water content under the former tin mine contaminated types of heavy metals among others ferum (Fe), lead (Pb), and arsenic (As) already exceed the normal threshold of more than 4 ppm can cause a number of diseases such as poisoning, cancer and other diseases. To reduce the impact of environmental damage caused by the activities of the tin mines unconventional, then the efforts are vigorous action to impose sanctions against people conducting tin mine unconventional and conduct reclamation activities tin mine unconventional to repair or restore the land and vegetation in forest areas damaged as a result of tin mining activities in order to function optimally as intended.
Downloads
Download data is not yet available.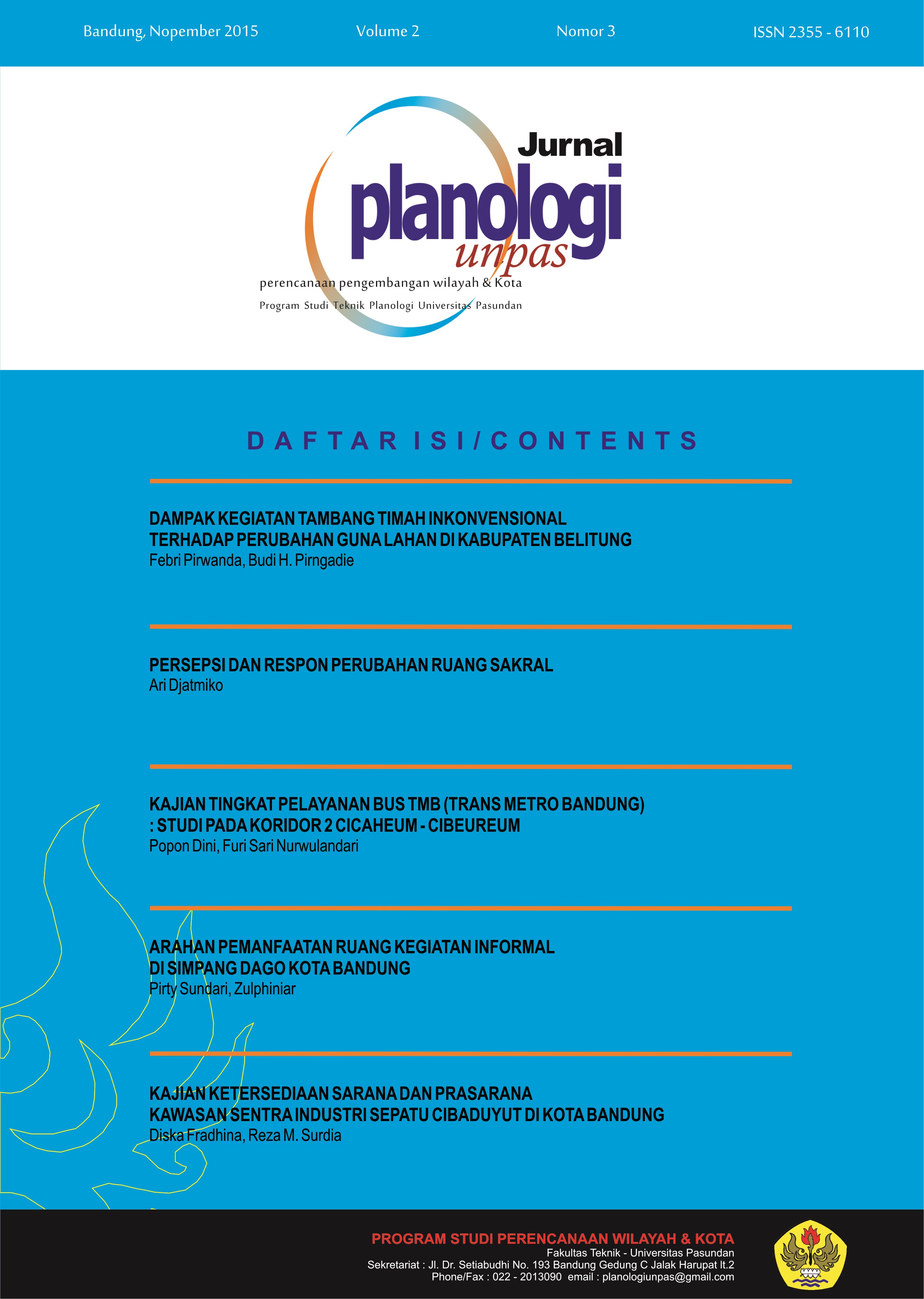 Downloads