Factors Influence of Changes in Sacred Space
Keywords:
Changes in Sacred Space;, Desa Adat Kuta;, Factor Influence of Changes in Sacred Space;
Abstract
Changes sacred space can be judged from the internal side as the change in the physical elements of the space or the object of such changes either addition or subtraction functions; layout and orientation changes as well as changes in the living space. Besides changes in the sacred space can be expressed also on the external side to consider changing the surrounding space/borders that may affect the value of the sanctity of a building or object is sacred, such as changes in the radius of the distance to the closest building, changing the height of the nearby buildings and visibility of the building closest to the direction of the building/object sacred. Changes in the research space associated with the presence of the sacred space from the perspective of Balinese tradition associated with the philosophy of Tri Hita Karana. The explanation is that there are three elements that are interconnected micro space between one and the other in the macro space. In this study, the macro space is a space Desa Adat Kuta in the context of the Tri Hita Karana, while the micro chamber includes a discussion of the elements of space parhyangan, pawongan, and palemahan. Factors influence changes in the public sacred space in the form of Pura Dalem Kahyangan Tunon Pura Dalem, Pura Pesanggaran, generally in the form of pressure, especially business operators hotel business and services that are supported by local governments. While specific public sacred space in the form of catus patha, the move to the present location influenced the indigenous community agreement is also supported by the local government. As for the private sacred space be corrected and the yard, a room change is a response of citizens to social pressure and economic incentives in the form of residential space and business needs.
Downloads
Download data is not yet available.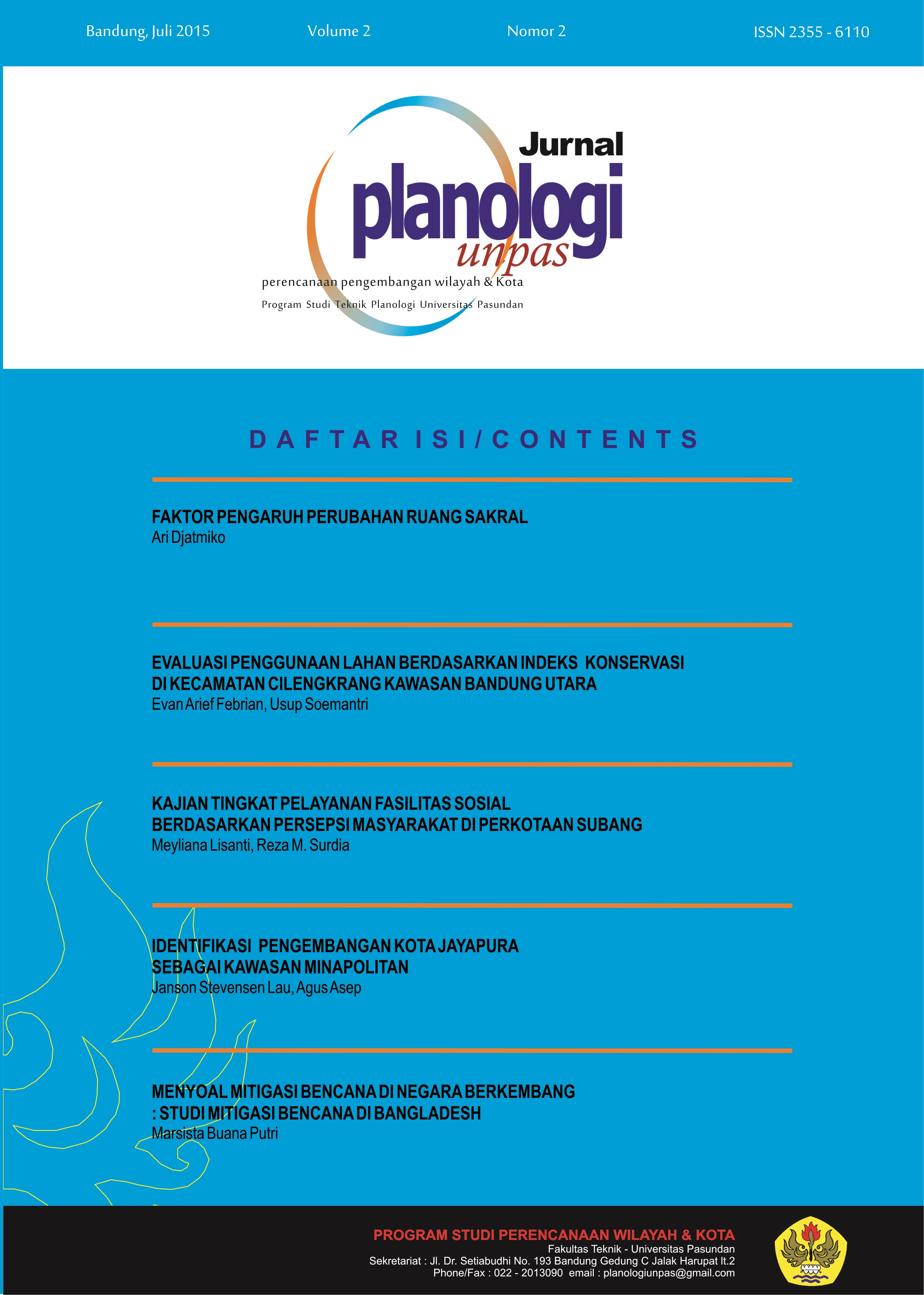 Downloads