Control Spatial Land Use Based on Primary Function Road Performance in Urban Garut
Keywords:
Transportation;, Optimization;, Land Use;, Generation and Traction;
Abstract
Otista road in Garut is the function of primary collector road that connects between  Garut and Tasikmalaya regency of  Bandung regency, and serve the movement from within  and outside Garut. Because of its role as one of the entrance-exit from / to Garut and the amount of traffic load and high intensity continuous movement, this road has resulted in an imbalance in the supply and demand of transport in the region and lead to delay movement, consequently the burden of road corridor Otista becomes heavier and its performance as a primary collector roads are decreasing. This study aimed to optimize the performance of the way through the control of space  utilization in urban areas Garut using the Highway Capacity Manual (MKJI 1997). The data  used  for  the  analysis  is  obtained  by  means  of  collecting  primary  data  and  secondary  data  collection according to the needs of research. Data analysis was conducted on the analysis of  the intensity of use of space, the analysis of traffic volume, the amount of analysis generation and analysis of vehicle traction performance of the road. From  the  results  of  the  analysis  showed  that  the  volume  of  vehicles  on  the  road  corridor Otista Garut is not comparable to the capacity of the existing road, with the level of service at the level that level of service D "Level of Service"> 0.7 or at the level of D. Then of  it is made in the form of alternative  treatment alternative engineering into one-way traffic, changes in road width and intensity of the alternative arrangements. Of the three alternatives are able to improve the level of service that is originally from level D to be at the level of service level <0.7 or at the level of C.
Downloads
Download data is not yet available.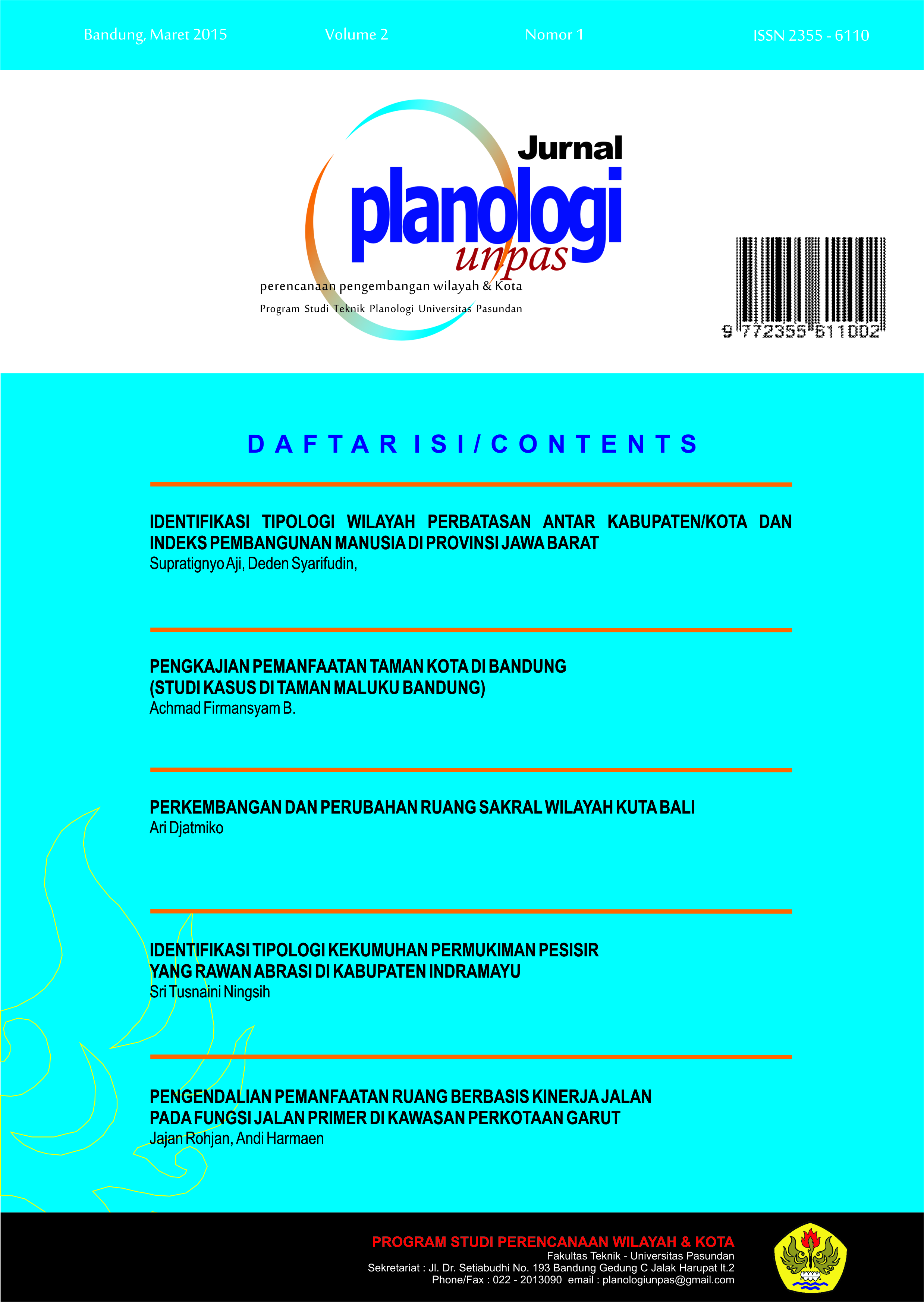 Downloads