Developments and Changes Sacred Space in Regional Kuta, Bali
Keywords:
Spatial Changes;, Desa Adat Kuta;, Changes in Sacred Space;, Space Elements Parhyangan, Pawongan and Palemahan
Abstract
The island of Bali as an international tourist destination, has developed physically included in the form of spatial changes. This is in line with the influence of the growing number and mobility of the population in each county, city, and province in general. Economic centers are also open and attractive mobility. Tourist resort certainly influence the direction of the city as the center of the district's economy, one of the Desa Adat Kuta. Desa Adat Kuta motivated by the development of tourism as a phenomenon and the global economy. Its development as a tourist region can not be separated from the development of the area as a place of settlement of the general population. Changes in the research space associated with the presence of the sacred space from the perspective of Balinese tradition associated with the philosophy of Tri Hita Karana. The explanation is that there are three elements that are interconnected micro space between one and the other in the macro space. In this study, the macro space is a space Desa Adat Kuta in the context of the Tri Hita Karana, while the micro chamber includes a discussion of the elements of space parhyangan, pawongan, and palemahan.
Downloads
Download data is not yet available.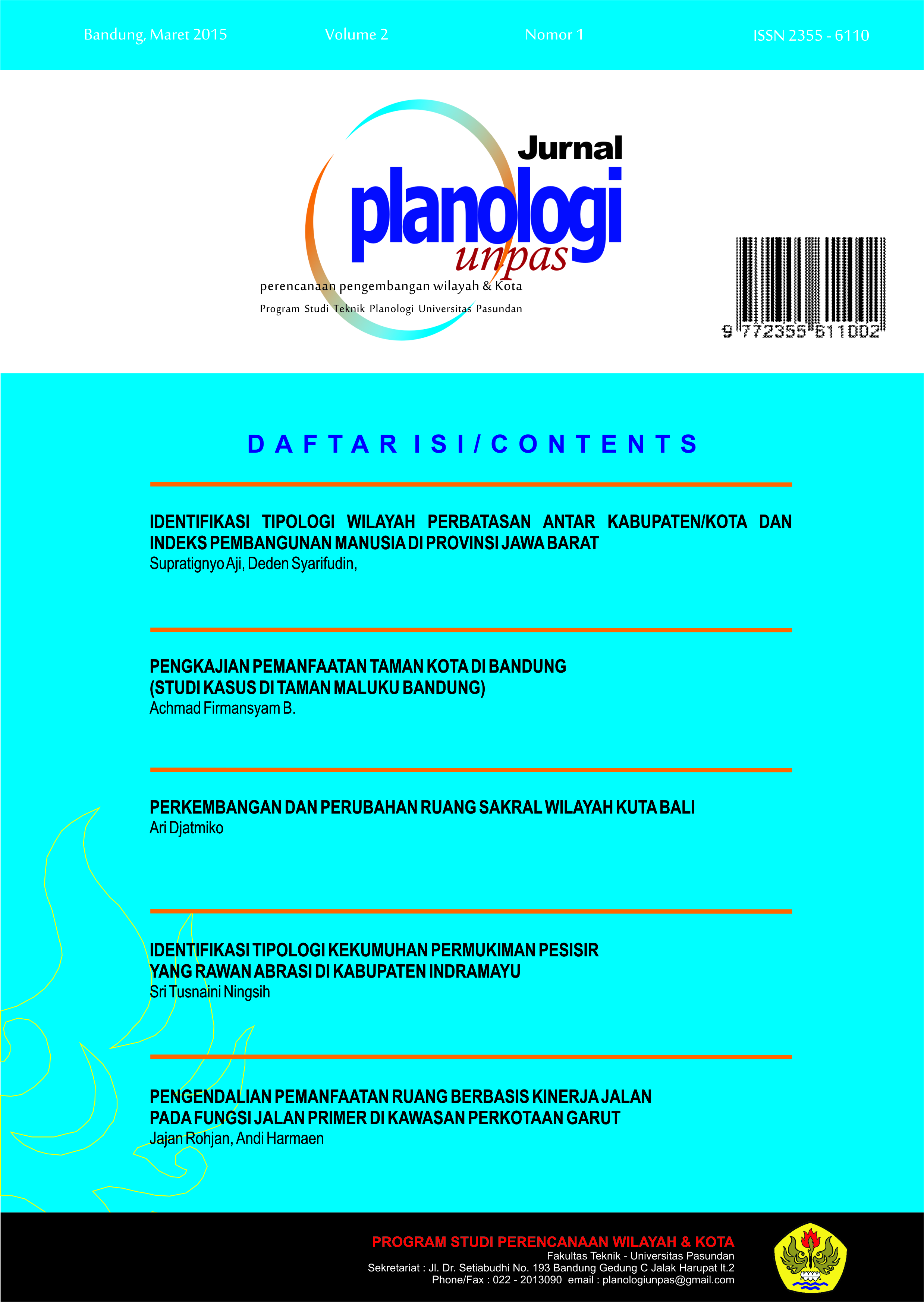 Downloads