Identification of The Border Areas Typology Inter Regency / City And Human Development Index In West Java
Keywords:
Identification;, Tipology;, Border Region;, Human Development Index;
Abstract
This paper derrived to identify tipology of inter municipals urban region and human development index at West Java Provence. The aim of this research are finding tipology of physical geographic inter municipals urban region, tipology of planning integration, tipology of human development index, tipology of conectivity, and tipology of economic interaction. The methodology are mixed methods research has been added to qualitative and quantitative approaches. Finding in this research are [1] In phisical geography have two cathegory are mountain and coastal areas. The mountains area is more have development limitation and constrain than coastal area; [2] planning integration are two differensiation conectivity area inter municipal/urban and inter Provence West Jawa and Central Java. Differensiation is more dificult integrating to planning administration in area inter Provence West Jawa and Central Java; [3] human development index inter municipals urban region are low but so many district area are high level through developed connectivity and economics interaction; [4] interaction inter districts area are lower level to provide economics activity; [5]. Economics interaction and production in district area are lower level.
Downloads
Download data is not yet available.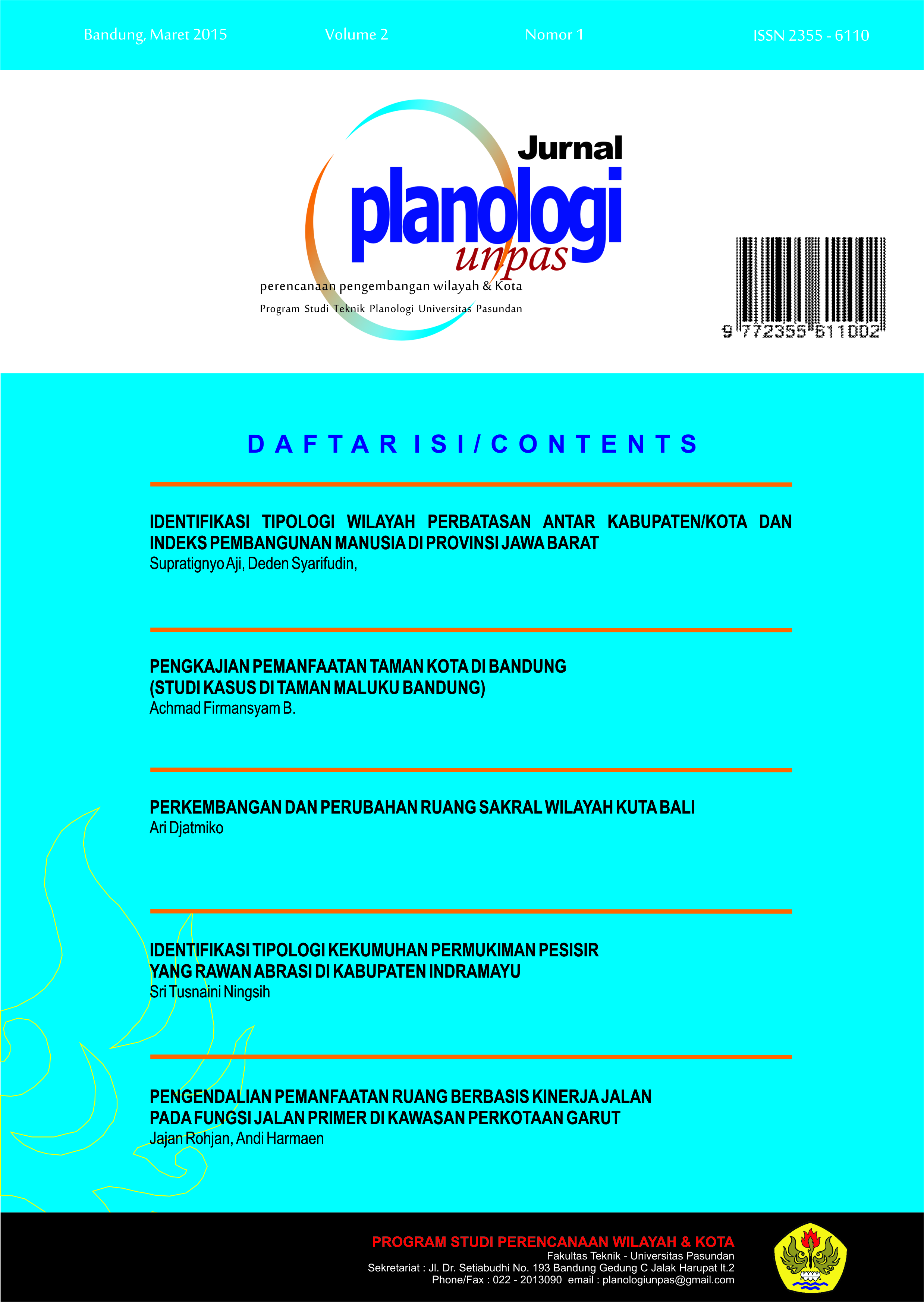 Downloads