Analysis of Region Typology As a Policy Direction for Regional Development
Keywords:
Analysis;, Typology Region;, Direction;, Policy Harmonization;, Regional Development;
Abstract
This study was directed to conduct a typology analysis of the region as a referral to the harmonization of regional development policy. Harmonizing the implementation of regional development is a current trend in the region structured both spatial and temporal. The approach on the flatness and the disparity is the key underlying territorial structuration in the system. This study tried to steer the typology of regions based on economic, spatial and environmental, institutional and policy into distinguishing element between the regions. The unit of analysis in this research is the province which is in the province, East Nusa Tenggara, South Sulawesi and Bali Province. In pursuit of this study, the data collection either primary or secondary using descriptive and analytical approach to economic inequality and a desk study of policy documents, spatial and environmental. The results showed that the need for treatment on various typologies of regional economic differences in each province and the spatial structure of the existing resources necessary to make adjustments in the implementation of the harmonization. On the other hand the policy documentation should be directed to the achievement of the accountability and measurable plan / measurement in addition requires a harmony between development plans and spatial planning. Readiness of human resources as an implementer became an obstacle in achieving harmony regional development, as well as institutional constraints both in terms of administrative and systemic.
Downloads
Download data is not yet available.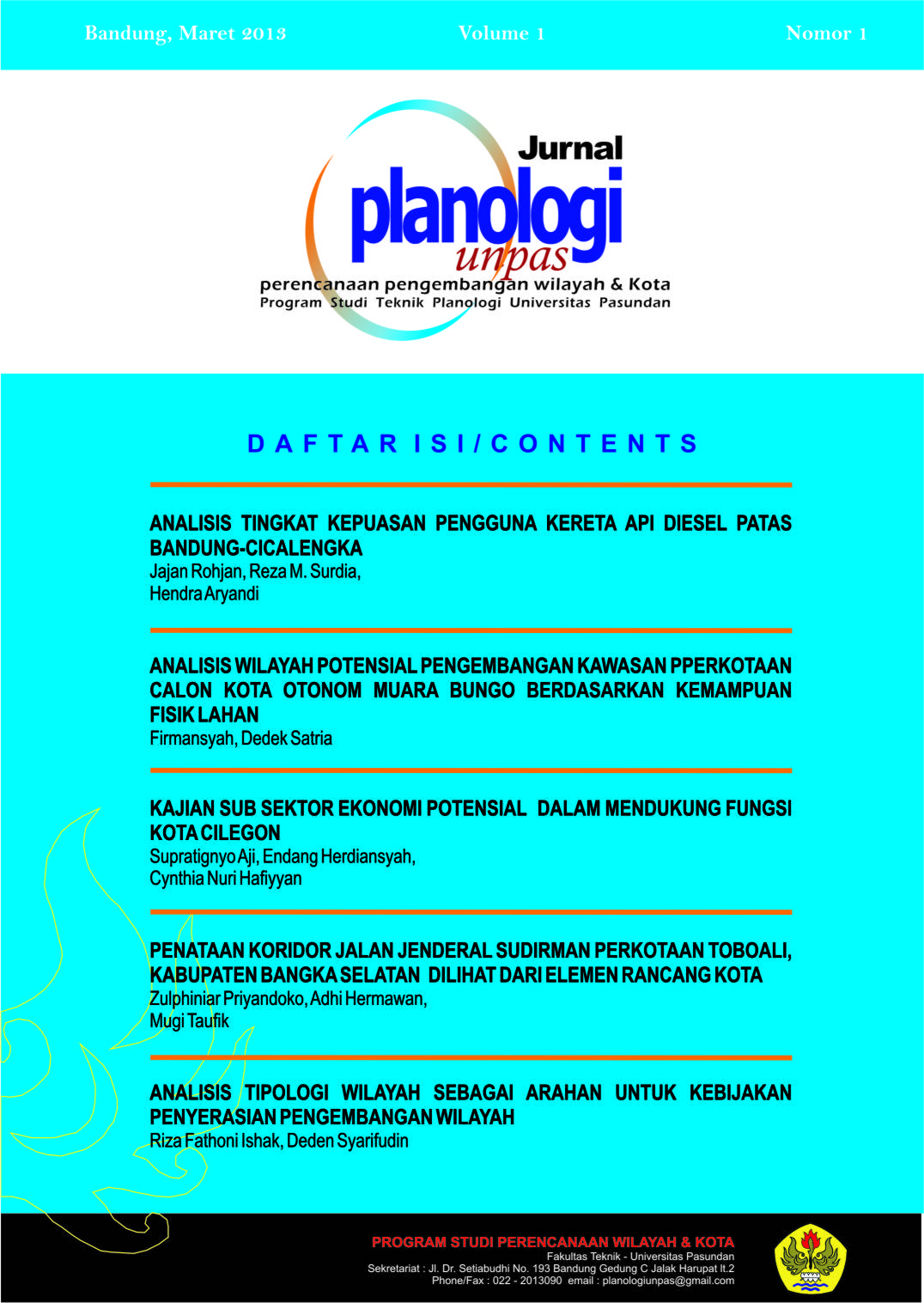 Downloads