Analysis of Potential Development of Urban Areas Autonomous Candidate of Muara Bungo City through Physical Ability Based on Land
Keywords:
City;, Development and Change of Land;, Land Capability;, Capacity of Land;, Development Alternatives city;
Abstract
This study aimed at analyzing the potential areas of Urban Development in New Autonomous Region of Muara Bungo is based on the physical ability of their land. Research conducted in the study area is in the form of potential areas for development of urban areas future, supported with analysis of population growth up to 50 years and the development and changes in land use, the land's physical ability and capacity of the land in the future use and interpretation of Arc GIS overlay software version 3.9. Based on the analysis, the development of build in area is spread over the compact to form a city that is less than ideal. There are constraints region even in protected areas border river. There is a 8.08% (313.40 hectares) of land build at regional constraints and by 0.84% ​​(32.37 hectares) in the protected area while the river banks and undeveloped land development growing on potential area amounted to 91.08% (3530.76 ha).
Downloads
Download data is not yet available.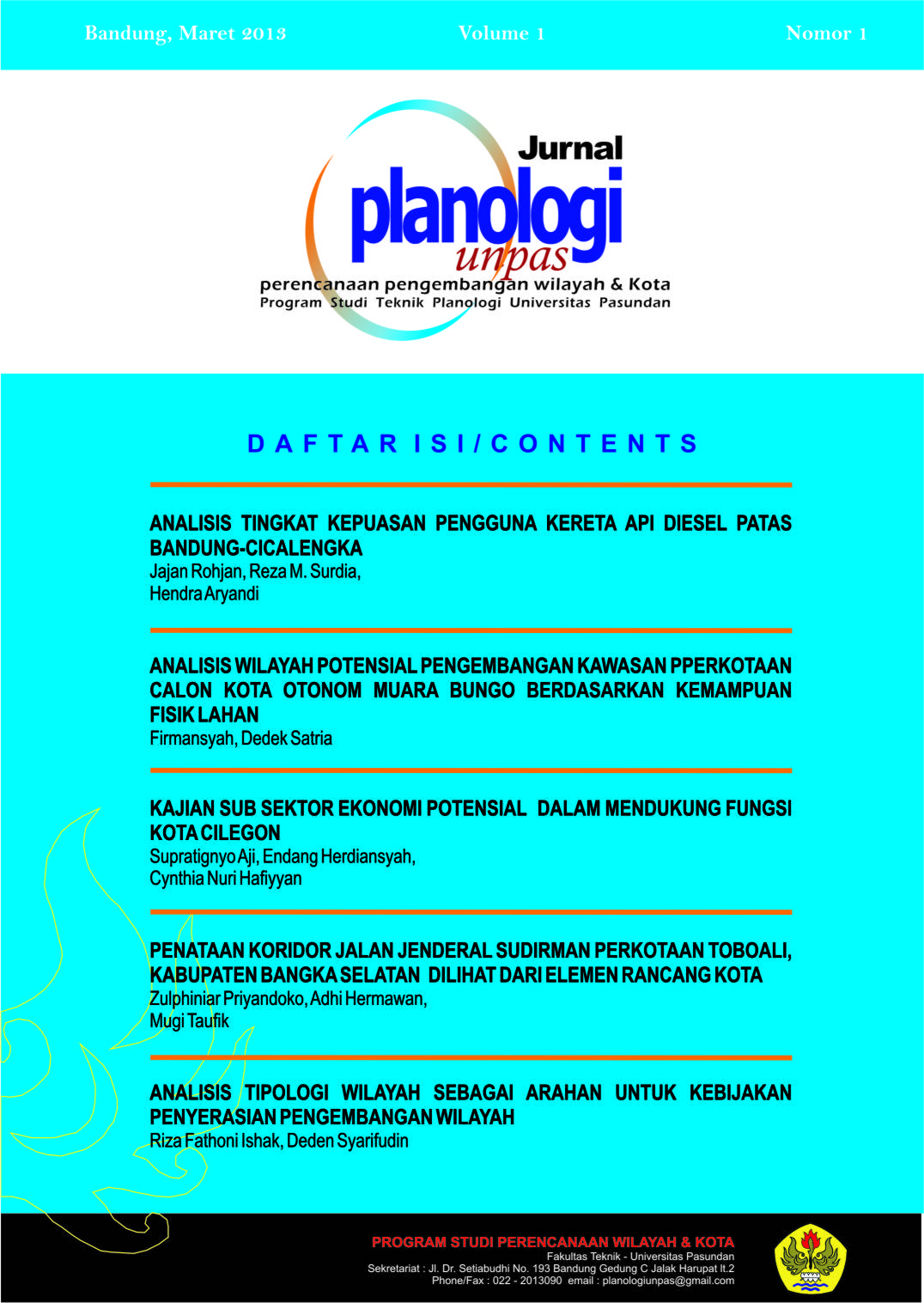 Downloads