Analysis of User Satisfaction Levels Diesel Railway Patas Bandung – Cicalengka
Keywords:
Metropolitan;, Mass Public Transport;, Railway Diese Patas;, Accuracy;, Security and Cleanliness;
Abstract
This study aims to determine the level of user satisfaction Commuter Train Bandung - Cicalengka with the services supplied by the PT. Daop II KAI Bandung which is the input for the improvement of railway facilities and infrastructures required by the user. In pursuit of this study data collection both primary and secondary. Primary data were collected by distributing questionnaires to 100 random users on weekdays (Monday-Friday) and holidays (Saturday-Sunday), where users were asked to rate the variables related to aspects of the train and the train station. The methodology used is descriptive approach using the method of analysis of the level of satisfaction and level of services. The results showed a variable that requires repair by rail users is the variable that is flexibility when it is inside the train, and the variable availability of air/circulation in the railway carriage, variable security on the train, the variable timing of arrival and variable timing of departure and the arrival of the train and variable wait time of arrival train, variable cleanliness in the train, and the variable availability schedule information board.
Downloads
Download data is not yet available.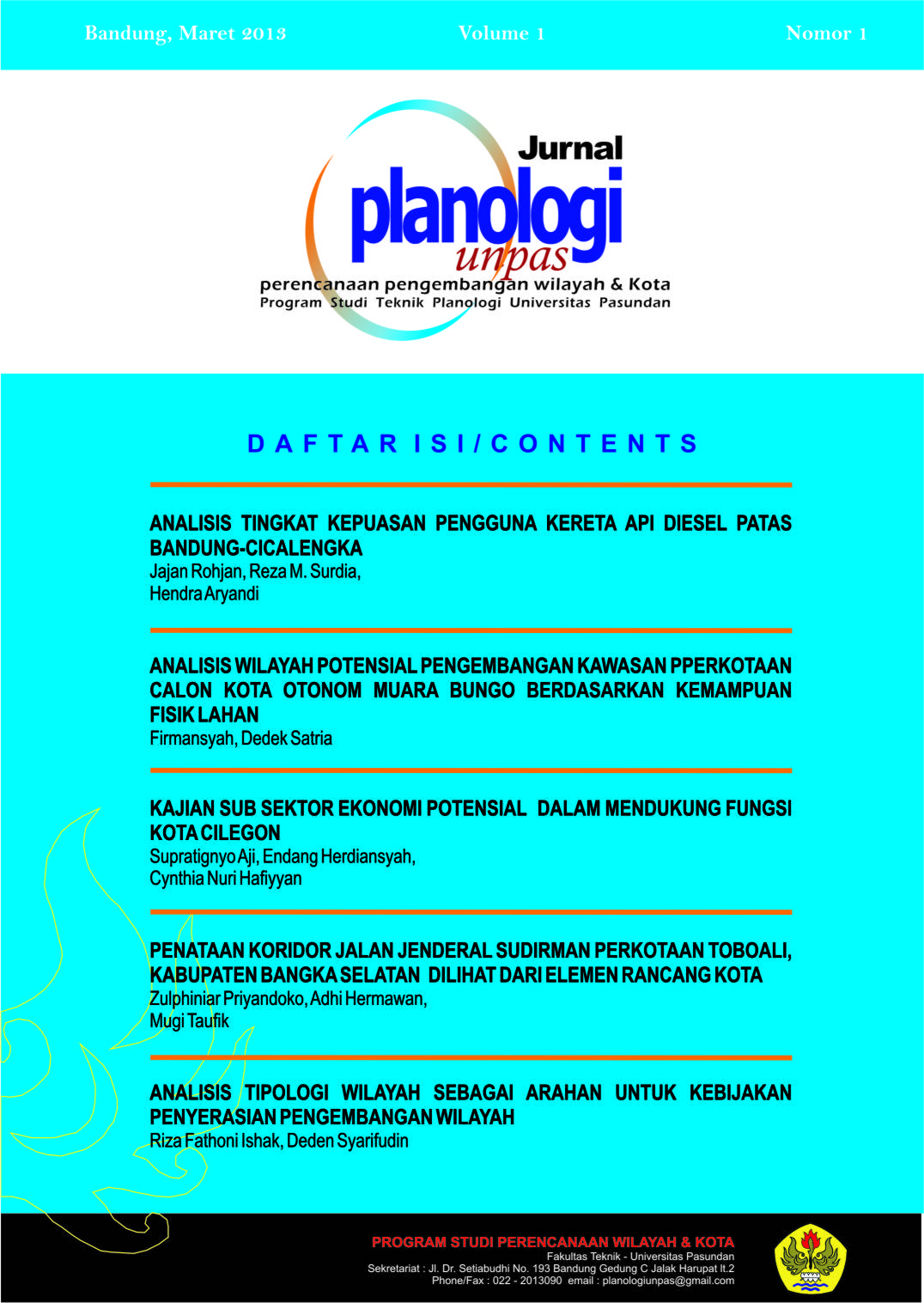 Downloads