INCREASING THE CAPACITY OF KOPASTI AS A CLEAN WATER MANAGEMENT FROM SOURCES IN PASIRJATI, UJUNGBERUNG DISTRICT, BANDUNG CITY
Keywords:
clean water management, facilitation, socialization, training
Abstract
The clean water crisis began to emerge recently in the city of Bandung, especially when the water supply did not meet the needs of the residents, resulting in turmoil. Not only users and the government, but also PDAM as a provider are in trouble. Itinerant traders are also experiencing difficulties because demand continues to soar, while water sources are limited. According to Geodesy Expert from the Bandung Institute of Technology, Heri Andreas, Bandung is already experiencing a clean water crisis and currently the condition is getting worse. Without the intervention of the Government and Regional Governments in managing access to clean water, it is certain that the fate of big cities will have the potential for social conflict due to access to clean water.Springs as one of the shared water sources require management that includes mutual understanding and rules, service management and continuous maintenance. Increasing the Capacity of Kopasti to Manage Clean Water from Springs in Pasirjati Village, Ujungberung District, Bandung City through socialization, training and facilitation is expected to provide solutions faced by partners, especially with regard to opening a common understanding of the need for conservation efforts, protection of springs and management of archive administration and facilitation of work facilities. .
Downloads
Download data is not yet available.
References
Anonim, "Dokumen Review Rencana Pembangunan Jangka Menengah Desa (RPJMDes 2012- 2015)" Desa Tamansari, 2011.
Anonim, "Kebijakan Nasional Pembangunan Air Minum dan Penyehatan Lingkungan Berbasis Masyarakat", (Bappenas, Departemen Permukiman dan Prasarana Wilayah, Departemen Kesehatan, Departemen Dalam Negeri, Departemen Keuangan), 2003.
Anonim, "Modul No. 2.1 Petunjuk Praktis Perencanaan Pembangunan Penangkap Mata Air", Departemen Pekerjaan Umum, Direktorat Jenderal Cipta Karya.
Anonim, "Modul No. 1 Petunjuk Praktis Perencanaan Pembangunan Sistem Penyediaan Air Bersih Perdesaan", Departemen Pekerjaan Umum, Direktorat Jenderal Cipta Karya.
Anonim, "Tata Cara Operasi dan Pemeliharaan Penangkap Mata Air Untuk Penyediaan Air Bersih", Program Pengembangan Kecamatan 2004.
Darmawan, Darwis dan Fadjarajani, Siti, 2016, Hubungan Antara Pengetahuan Dan Sikap Pelestarian Lingkungan Dengan Perilaku Wisatawan Dalam Menjaga Kebersihan Lingkungan (Studi di Kawasan Objek Wisata Alam Gunung Galunggung Desa Linggajati Kecamatan Sukaratu Kabupaten Tasikmalaya), Jurnal Geografi, Volume 4 Nomor 1 April 2016 ISSN 1907 – 302
Lian, Lian G Otaya, 2018. Pengetahuan, Sikap Dan Tindakan Masyarakat Terhadap Penggunaan Jamban Keluarga (Studi Kasus Di Desa Ilomangga Kecamatan
Tabongo Kabupaten Gorontalo), file:///C:/Users/Lenovo/Downloads/856-849-1-PB.pdf
Masduqi, A., N. Endah, E. S. Soedjono, dan W. Hadi., "Teknologi Penyediaan Air Bersih Perdesaan: Studi Kasus di Kabupaten Mojokerto", 2010.
Masduqi, A., N. Endah dan E. S. Soedjono., "Sistem Penyediaan Air Bersih Pedesaan Berbasis Masyarakat: Studi Kasus HIPPAM di DAS Brantas Bagian Hilir", Seminar Nasional Pascasarjana VIII – ITS, 13 Agustus 2008, Surabaya.
Masduqi, A., N. Endah, E. S. Soedjono, dan W. Hadi., "Capaian Pelayanan Air Bersih Perdesaan Sesuai Millenium Development Goals-Studi Kasus di Wilayah DAS Brantas", 2010.
Parahita, D., "Penyediaan Air Bersih Oleh Komunitas", Buletin Perkotaan dan Perdesaan, PU, 2003.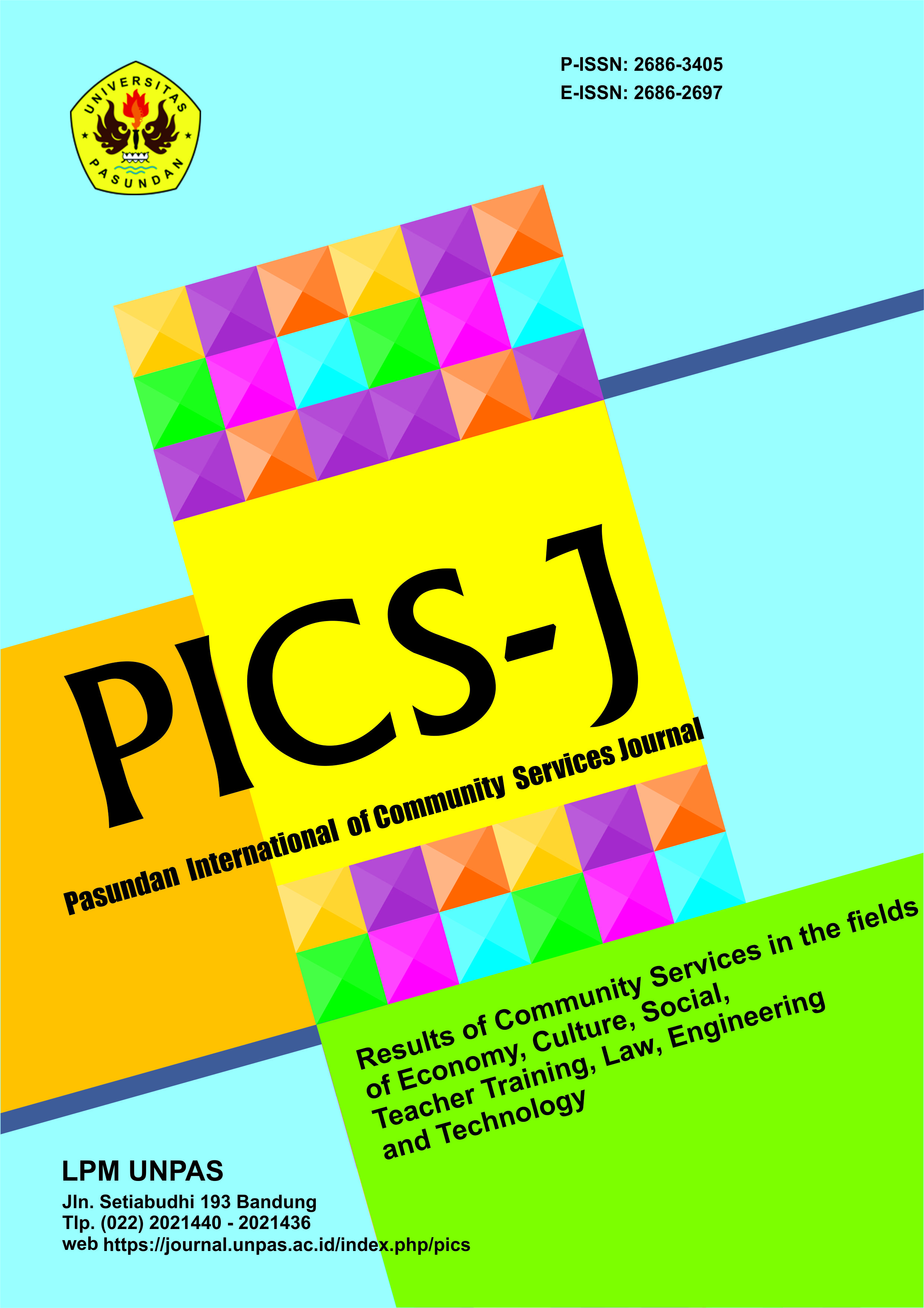 Downloads