CAPACITY BUILDING OF STATE ELEMENTARY SCHOOL 206 TEACHER GROUPS IN IMPLEMENTING THE BANDUNG MASAGI PILAR LOVE FOR THE ENVIRONMENT PROGRAM IN THE CITY OF BANDUNG
Keywords:
environmental management, reforestation, PLH (environmental education), RPP (learning implementation plans, thematics, cleanliness).
Abstract
The existence of partners who will be selected by the implementing team are teachers who teach at STATE ELEMENTARY SCHOOL (SDN) 206 Putraco Indah Bandung. Partners were chosen because they have not fully implemented the Bandung city government program, namely "Bandung Masagi Pillar of Love for the Environment" as an effort to reforest and organize the environment in every school in the city. The problem faced by partners is that there are no funds to carry out the program and the environmental arrangement is not yet complete, especially the back of the school, then teachers have difficulty finding methods to educate students because almost 75% of the students are Children with Special Needs to thoroughly instill knowledge about Environmental Education ( PLH). The students not only memorize theories, but also implement their knowledge in daily behavior and self character. So that the solution that will be carried out is by providing guidance on making preparation plans for environmental thematic learning then school greening practices which include improving hygiene facilities such as toilets, sinks, and empowering teacher-students in maintaining gardens, composters and waste banks as well as environmental stewardship that is representative. The training providers are a combination of experts from BPLH and PGSD UNPAS. The activities that will be carried out are providing training in making environmental thematic lesson plans, then carrying out school greening and cleaning school facilities. The results of monitoring can be scientific publications in ISSN journals/Proceedings and publications in print/online/repocitory mass media. From this assistance, it is hoped that the teacher's ability to develop PLH RPP for elementary school students will increase so that it is more attractive and becomes good behavior for aspects of environmental protection. In addition, teachers are expected to be able to make modules for learning PLH that are interesting and increase the attractiveness of the environment to students' daily lives. In addition to these two elementary schools, they also have problems with environmental hygiene and sanitation facilities that do not meet health standards. This PKM will provide solutions by improving cleaning facilities such as toilets, sinks, improving the environment, and empowering teachers and students in maintaining gardens, composters and waste banks. The activity of making lesson plans (RPP) for Elementary School (SD) teachers must be thematic. So that the arrangement of the school environment can create a beautiful, cool, clean, healthy atmosphere and can support the process of implementing KBM. A conducive school environment is needed in producing a comfortable learning process. A conducive school environment will contribute to the realization of a quality lifestyle which is currently very much needed in increasing educational productivity.
Downloads
Download data is not yet available.
References
Hayward, B., 2014. Children, Citizen, and Environment: Nurturing a Democratic Imagination in a Changing World, the Journal Environmental Education, 45(4), 258260.
Hsu, Shih-Jang, 2004. The Effect of an Environmental Education Program on Responsible Environmental Behavior and Associated Environmental Literacy Variables in Taiwanese College Students, The Journal of Environmental Education, Volume 35, 2, 2004.
Yustiani, Y.M., Rachman, I., 2015. Laporan Workshop Uji Coba RPP Pendidikan Lingkungan Hidup di SD Pertiwi dan SEKOLAH DASAR NEGERI (SDN) Pelesiran.
Yustiani, Y.M., Rusmaya, D., Hasbiah, A.W., Rachman, I., 2014. Efektifitas Pelajaran Pendidikan Lingkungan hidup Sebagai Penyiapan Generasi Sadar Lingkungan, Al Mizan November 2014.
http://forumhijaubandungbandung.wordpress.com/ (diakses Agustus 2014).
http://muda.kompasiana.com/2013/01/12/(diaksesAgustus 2014).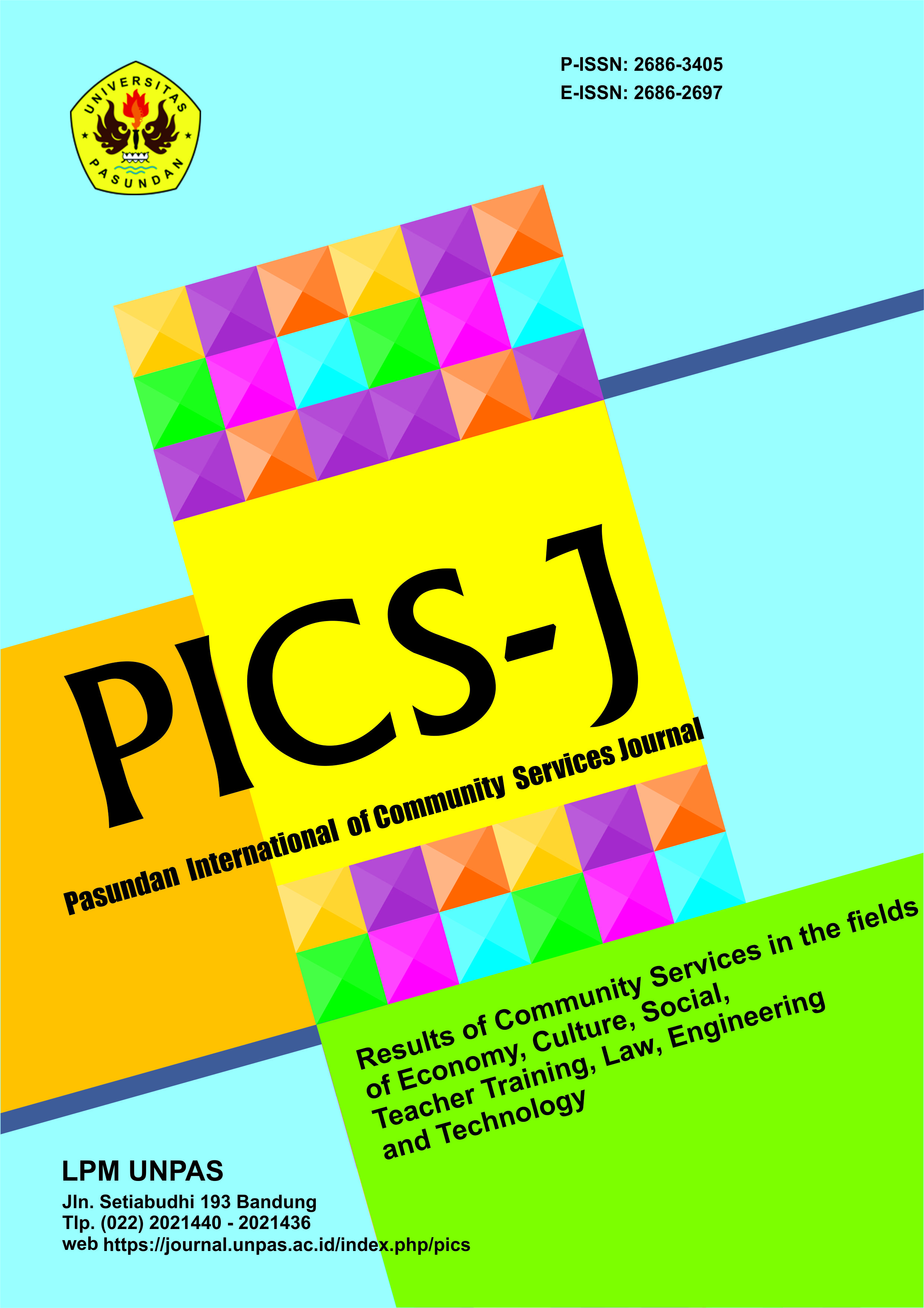 Downloads