INCREASING TEACHERS' COMPETENCE THROUGH WEB-BASED INTERACTIVE MEDIA TRAINING IN MATHEMATICS LEARNING
Keywords:
Teacher Competence, Interactive Media
Abstract
Community Service Program (PKM) Improving Teacher Competence Through WEB-Based Interactive Media Training in Mathematics Learning aims to overcome the problems faced by SMAN 1 Bayah. The limited basic knowledge of teachers regarding interactive media that can be used to support the passage of an effective teaching and learning process, especially WEB-based. The solution offered is to provide mentoring and training to teachers directly regarding WEB-based interactive media. The training aims to improve teacher competence through WEB-based interactive media training in mathematics learning. The training activities are carried out for 5 (five) days by reviewing the plan of learning and training programs as well as guidance in creating and running the WEB in its role to support the learning process. The results of this PKM showed an increase in scientific capacity and competence by 19.8% for WEB-based interactive media training in Mathematics learning at SMAN 1 Bayah.
Downloads
Download data is not yet available.
References
Purnomo Swida, DKK. (2015). Microsoft Power Point Based Interactive Learning Media Development Training to Improve Mathematics Teacher Competence at MGMP Pulogadung District. Journal of Sarwahita Volume 12 No. 1
Noornia, A., Wijaksana, A.H., & Hadi, I. 2015. Developing the Ability of Mathematics Teachers to Conduct Classroom Action Research with the Help of Geogebra Software in the South Tangerang Region. Sarwahita, 2015, 12(2): 102-108.
Qurohman, M.T., Romadhon, S.A., & Wulandari, R. 2019. Improving the Competence of Students and Teachers of the Tegal City Dynamics Vocational School regarding the Utilization of Geogebra Mathematics Computing Programs. Journal of Community Service. 3(1), 65-79.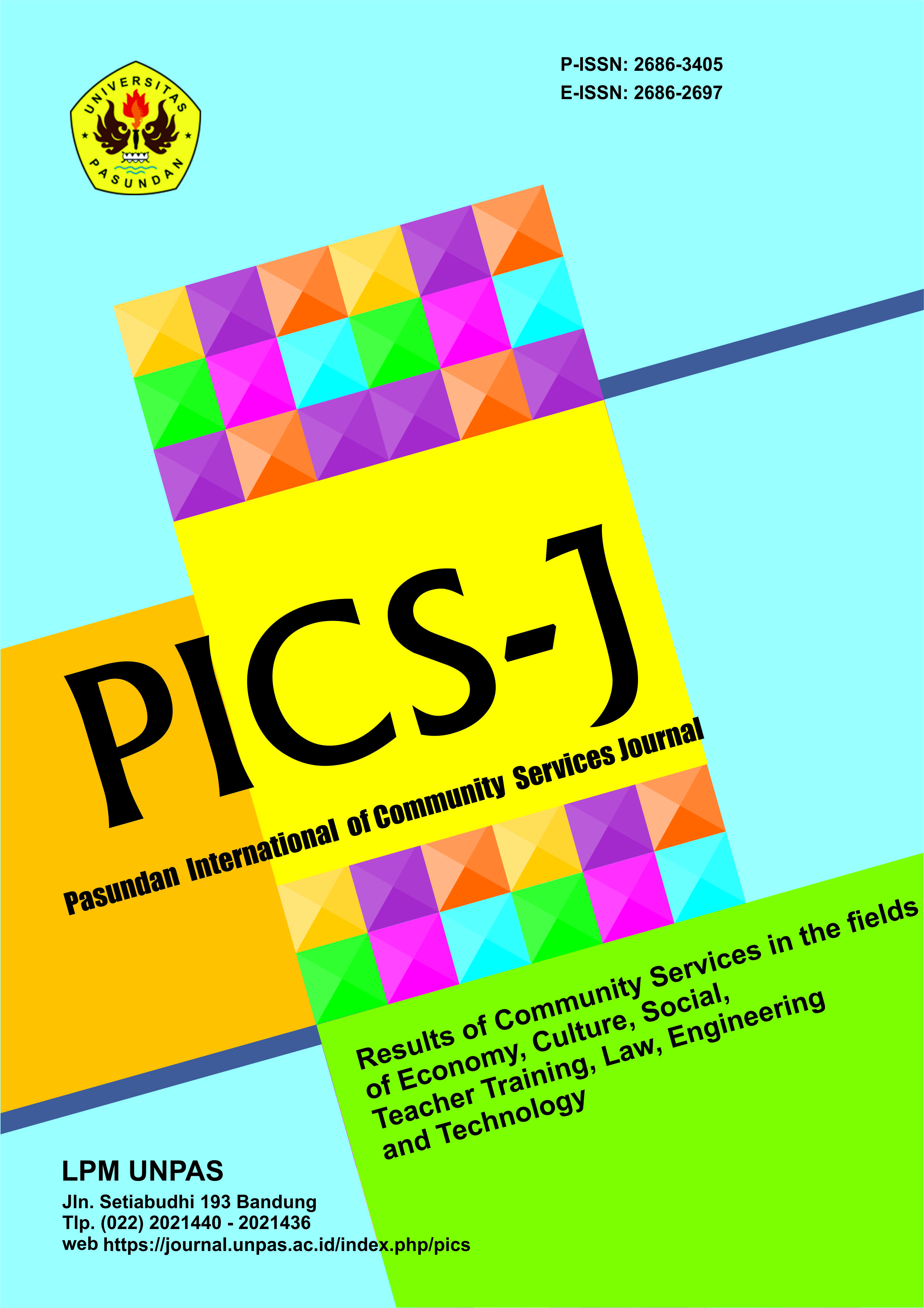 Downloads