THE ROLE OF VILLAGE EQUIPMENT IN THE ACCOUNTABILITY OF CINTAMULYA VILLAGE GOVERNMENT SUMEDANG DISCTRICTWEST JAVA PROVINCE
Keywords:
Role of Village Apparatus, Village Fund Management Accountability
Abstract
This study aims to determine how the role of village officials in Cintamluya Village, Jatinangor District in the accountability of village fund management. Data collection techniques used in this study were interviews and documentation. The subjects of this study amounted to 7 people who are village officials in Cintmulya Village, namely the Village Head, Village Secretary, Village Treasurer, Head of Development, Head of General Affairs, Head of Government and Head of Dusun. This study uses a descriptive method with a qualitative approach. The results of the research conducted indicate that village officials in Cintamulya Village have played a role in the accountability of village fund management by carrying out their duties starting from the planning, implementation, administration, reporting, accountability,
Downloads
Download data is not yet available.
References
Ghozali, Dindin Abdullah.Desa: Kader Penggerak Prakarsa Masyarakat Desa, Jakarta: Kementerian Desa, Pembangunan Daerah Tertinggal dan Transmigrasi Indonesia , 2015.
Harahap, Sofyan Syafri (ed.). Teori Akuntansi, Jakarta: Rajawali Pers, 2011. IAI, Pedoman Asistensi Akuntansi Keuangan Desa, IAI-KASP : 2015. Ikhsan, Arfan. Metodologi Penelitian Bisnis, Bandung: Ciptapustaka Media, 2014.
Nurcholis, Hanif. Pertumbuhan Dan Penyelenggaraan Pemerintahan Desa, Jakarta : Erlangga, 2011.
Renyowijoyo, Muindro (ed.3). Akuntansi Sektor Publik :Organisasi Non-Laba, Jakarta: Mitra Wacana Media, 2013.
Sugiono. Metode Penelitian Kuantitatif, Kualitatif, dan R & D, Bandung: ALFABETA, 2010.
Undang-Undang Republik Indonesia Nomor 6 Tahun 2014 Tentang Desa.
Peraturan Pemerintah Republik Indonesia Nomor 60 Tahun 2014 Tentang Dana Desa Yang Bersumber dari Anggaran Pendapatan dan Belanja Negara.
Peraturan Pemerintah Republik Indonesia Nomor 8 Tahun 2016 Tentang Perubahan Kedua Atas Peraturan Pemerintah Nomor 60 Tahun 2014 Tentang Dana Desa Yang Bersumber Dari Anggaran Pendapatan Dan Belanja Negara. 74
Peraturan Menteri Dalam Negeri Nomor 113 Tahun 2014 Tentang Pengelolaan Keuangan Desa.
Indrianasari, Neny Tri. "Peran Perangkat Desa Dalam Akuntabilitas Pengelolaan Keuangan Desa(Studi Pada Desa Karangsari Kecamatan Sukodono)" dalam Jurnal Ilmiah Ilmu Akuntansi, Keuangan dan Pajak, Vol. 1 No.2, Juli 2017.
Hasniati. "Model Akuntabilitas Pengelolaan Dana Desa" dalam Jurnal Analisis dan Pelayanan Publik Vol. 2 No.1 Juni 2016
Harahap, Nurlaila. "Akuntabilitas Pengelolaan Dana Desa Studi Kasus Pada Desa Siundol Julu Kecamatan Sosopam Kabupaten Padang Lawas Tahun 2015" (Skripsi, UIN Sumatera Utara, 2016).
Sutrawati, Kadek. "Peran Perangkat Desa Dalam Akuntabilitas Pengelolaan Dana Desa Di Desa Pudaria Jaya Kecamatan Moramo Tahun 2015" (Skripsi, Universitas Halu Oleo Kendari 2016).
Wulandari, Ita dkk. "Konflik Peran Perangkat Desa Terhadap Pengelolaan Keuangan Desa : Menguak Kesadaran Para Aktor (Studi Pada Desa Hitam Putih)" dalam jurnal Akuntansi Vol. 5 No.2 Desember 2017.
Syam, Fahrizal. "Dirjen PPMD : Banyak Perangkat Desa Tak Paham Fungsinya", http://www.makassar.tribunnews.com. Diunduh pada tanggal 9 Maret 2017.
Sudrajat, Deni dan Badriatin, Tine. (2019). Implementation Of Village Business Management Board (Bumdes) Cibalanarik Kecamatan Tanjungjaya Tasikmalaya District in Pasundan International Community Services Journal, 1-7.
Wahyudi, Abu Mushlih Ari. "Ulil Amri", dalam Muslim.or.id, (3 November 2012) Diunduh pada tanggal 25 Maret 2017 http://bpkad.banjarkab.go.id/index.php/2016/05/26/asas-asas-pengelolaankeuangan-desa/ Diunduh pada tanggal 18 Maret 2018Brabender, V., & Fallon, A. (2009). Group development in practice: guidance for clinicians and researchers on stages and dynamics of change. Washington DC : American Psychological Association.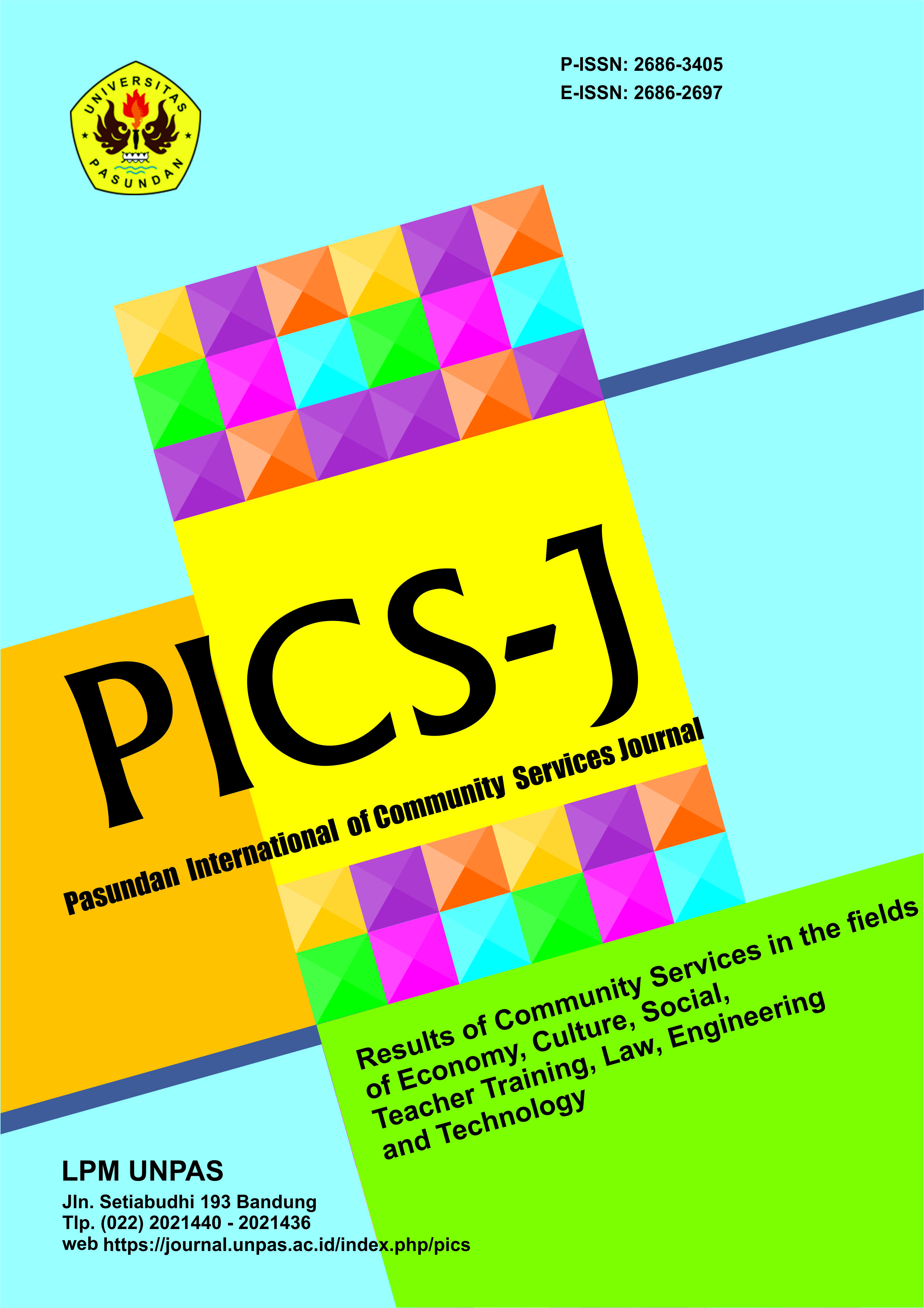 Downloads