ADAPTATION OF MSMEs BUSINESS IN NEW NORMAL CONDITIONS WITH THE IMPLEMENTATION OF STANDARD HEALTH PROTOCOLS
Keywords:
MSME Business Adaptation, Health Protocol, New normal
Abstract
2020 is a tough year for all people in the world, including Indonesia. This is due to the emergence of a new virus called Covid-19. In order to avoid a wider spread of the virus, the Indonesian government adopted the PSBB or Large-Scale Social Restrictions policy, one of which limits direct contact between humans. One of the business sectors affected by this policy is MSMEs, where business is daily in nature and relies heavily on direct interaction. After almost two months of implementing the PSBB in Indonesia, the government finally announced a new condition for Indonesia, namely "New normal". In order to be able to survive with the new normal conditions, MSME players are required to be able to adapt by prioritizing health protocols according to standards so that their business activities can continue to survive in competition. Therefore, a problem decoder is needed for MSMEs to be able to understand and apply standard health protocols in each of their business activities during the new normal period. This program provides guidance in the form of counseling and assistance to MSMEs regarding standard health protocols in business activities in new normal conditions so that they can adapt and maintain their business. In addition, Partners were also provided with standardized personal protective equipment and other health support tools that were able to help their business activities during the Covid-19 pandemic..
Downloads
Download data is not yet available.
References
Pemerintah DKI Jakarta. (2020). JAKARTA TANGGAP COVID-19. Retrieved from https://corona.jakarta.go.id/id
CNBC Indonesia. (2020). Ini Kata Teten Masduki Soal Dampak Covid-19 Bagi UMKM. Retrieved June 15, 2020, from https://www.cnbcindonesia.com/news/20200429173402-8-155339/ini-kata-teten-masduki-soal-dampak-covid-19-bagi-umkm
WH, F. (2020). Mengenal Konsep New normal. Retrieved June 15, 2020, from https://indonesia.go.id/ragam/komoditas/ekonomi/mengenal-konsep-new-normal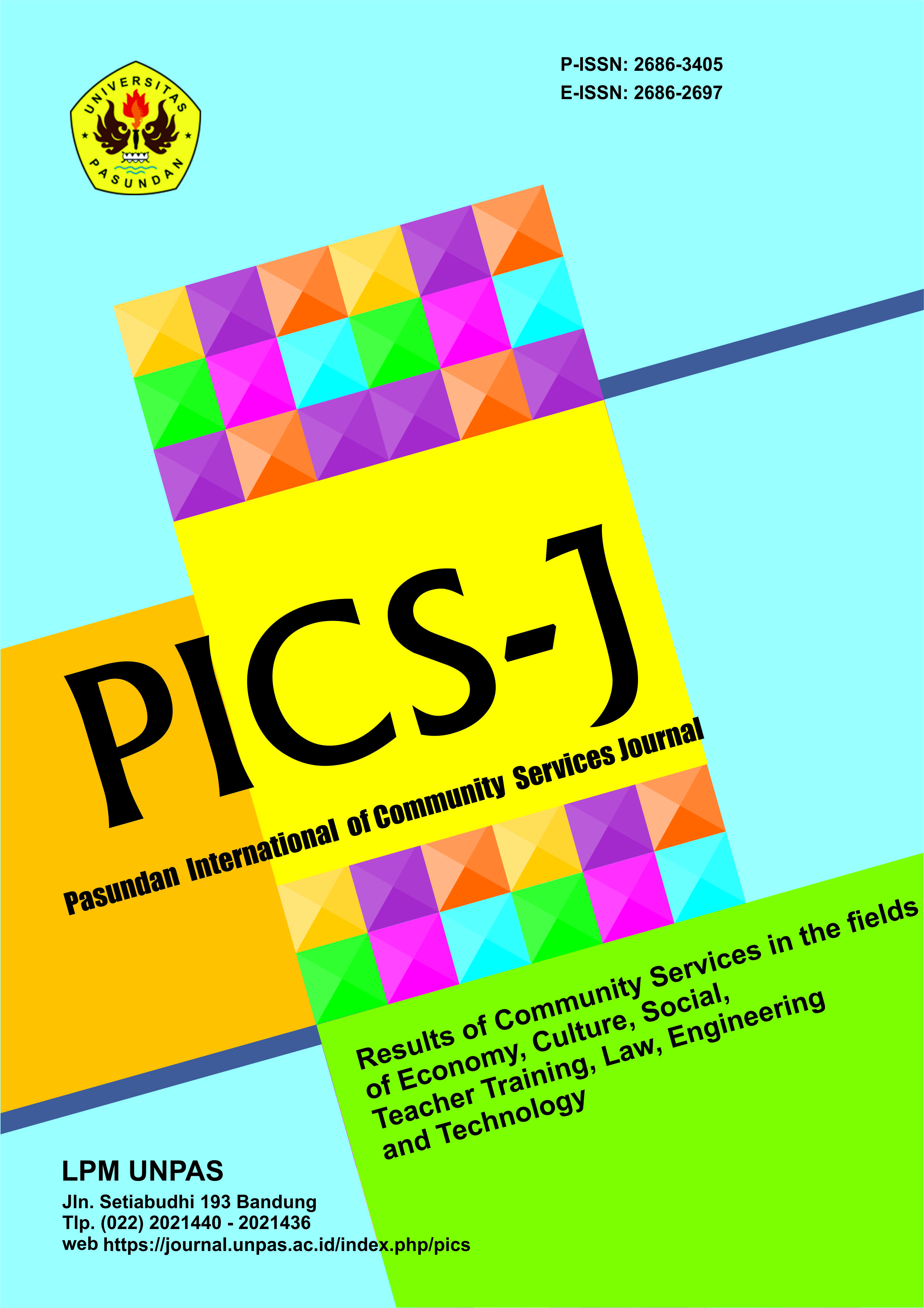 Downloads