GOOGLE SUITE FOR EDUCATION TRAINING FOR 21ST CENTURY LEARNING IN SMA NEGERI 1 JATINOM
Keywords:
google suite, training, learning process
Abstract
This google suite training activity is one form of community service activities which is done by the excellent team of LPPM Unwidha Klaten. This is aimed at teachers to prepare the 21st century skills. Before, the training activities took place, the team was conducted the observation and interview, so it was decided that the place for community service activities was SMA Negeri 1 Jatinom and it is carried out in three meeting session of training. The first meeting was training on google docs, google slides, and google sheets. The second meeting was google form and google drive. The third meeting was google site and google classroom. This training shows the enthusiasm of the participants to learn the 21st century skills. It can be seen by the participants who consistently follow and explore all the material in training. From the total of 66 participants, 70% of them have completed all the task which is given in the end of each training. Besides, the participants are considered capable in operating various google suite according to the material provided.
Downloads
Download data is not yet available.
References
Al Hamdani, D. (2017). Google slide as a tool to promote active learning strategies. INTE 2017 International Conference on New Horizons in Education.
Aziz, A. (2015). Peningkatan Mutu Pendidikan. Jurnal Studi Islam Peningkatan Mutu, 10(2), 1–14.
Graham, M. J., & Borgen, J. (2018). Google Sheets. In Google Tools Meets Middle School. https://doi.org/10.4135/9781506360188.n6
Gugino, J. (2018). Using Google Docs to Enhance the Teacher Work Sample. Journal of Special Education Technology, 33(1). https://doi.org/10.1177/0162643417729135
Mardiana, T., & Purwanto, A. W. (2017). Google Form Sebagai Alternatif Pembuatan Latihan Soal Evaluasi. Proceeding 6th University Research Colloquium 2017: Seri Pengabdian Kepada Masyarakat, 183–188.
Quek, C. L., & Wang, Q. (2012). Teachers' perceived affordances of google site for problem-SolvingTeacher- generated classroom management cases. Proceedings of the International Conference on E-Learning, ICEL.
Sadik, A. (2017). Students' acceptance of file sharing systems as a tool for sharing course materials: The case of Google Drive. Education and Information Technologies, 22(5). https://doi.org/10.1007/s10639-016-9556-z
Shampa, I. (2016). Google classroom: What works and how? Journal of Education and Social Sciences, 3.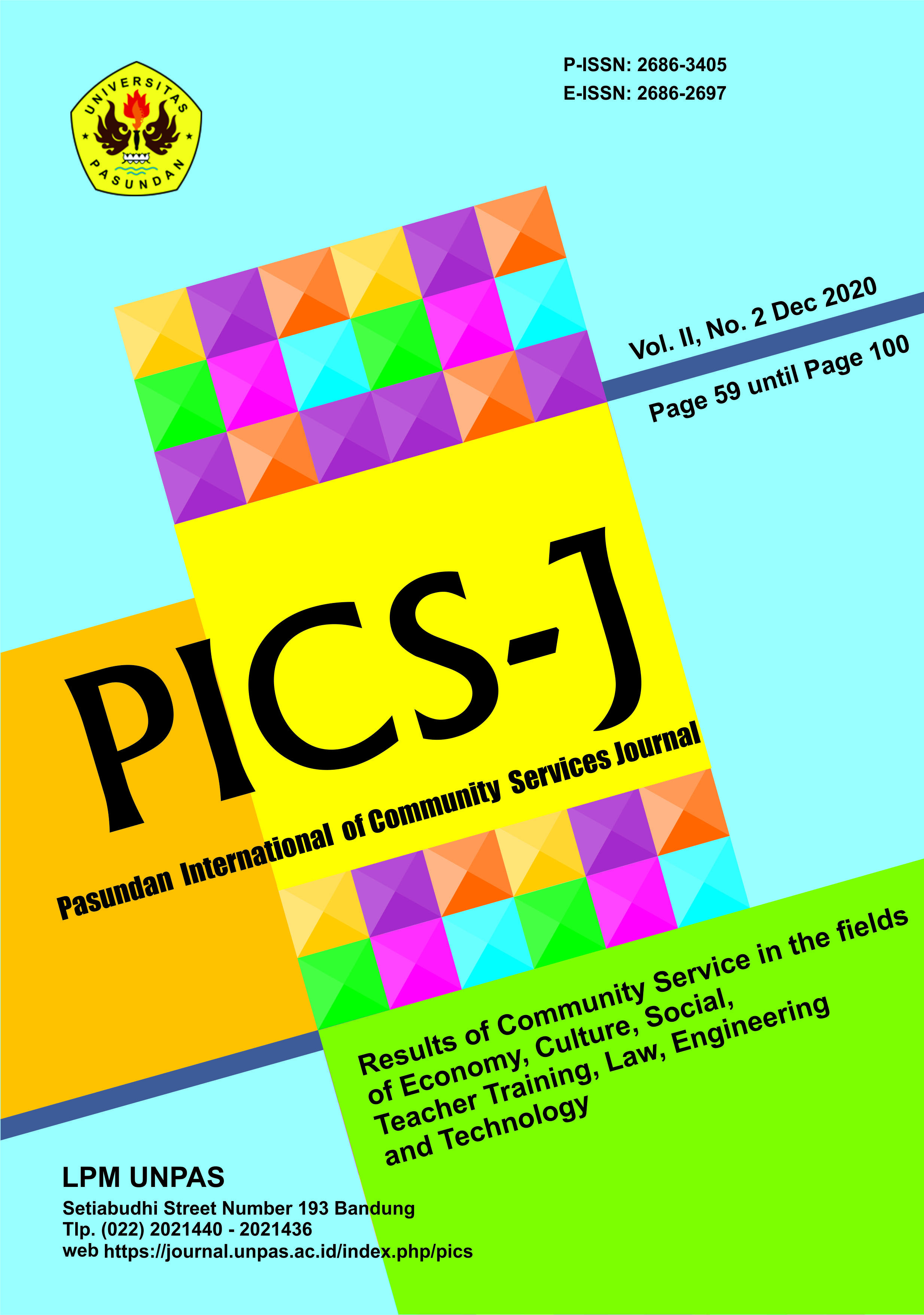 Downloads