DEVELOPMENT OF TOURISM BUSINESS POTENTIAL THROUGH THE USE OF SMARTPHONES IN MARKET TOURISM WARNASARI VILLAGE DISTRICT OF BANDUNG
Keywords:
Tourism bussinesmen, photo, Video, smartphone
Abstract
This service aims to provide socialization on the use of smartphones as a means of promotion in the tourism potential of Warnasari Village tourism business operators, PangalenganDistrict, Bandung Regency. The tourism businesses managed by tourism businesses and Youth Organization in Warnasari Village are Situ Cileunca, Rafting, Cukul Sunrise Point and AgroTourism. Business operators have developed several types of tourism potential in the Warnasari Village with a target market for the lower middle class. But because of the growing demand from consumers in terms of the tourism sector, the target market wants to be changed to the upper middle class. The problem that is owned by partners is the lack of ability in terms of the use of smartphones such as photo editing, video editing and the use of social media. Community service activities using a contextual approach that is providing theoretical material first and followed by workshops directly editing photos and videos using a smartphone and uploading his work produced by partners. Then proceed with the method of briefing photo and video editing techniques, and the use of social media in marketing tourism potential in Pangalengan.
Downloads
Download data is not yet available.
References
Kertamukti, Rama. (2015). Strategi Dalam Periklanan. Jakarta: PT. Raja Grafindo Persada. Kotler, Philip; Armstrong, Garry, 2008. Prinsip-prinsip Pemasaran, Jilid 1, Erlangga, Jakarta.
Bungin, Burhan. (2015). Komunikasi Pariwisata. Jakarta: Prenada Group
Deddy, Mulyana (2005). Ilmu Komunikasi. Bandung: PT Remaja Rosdakarya
http://www.kemenpar.go.id/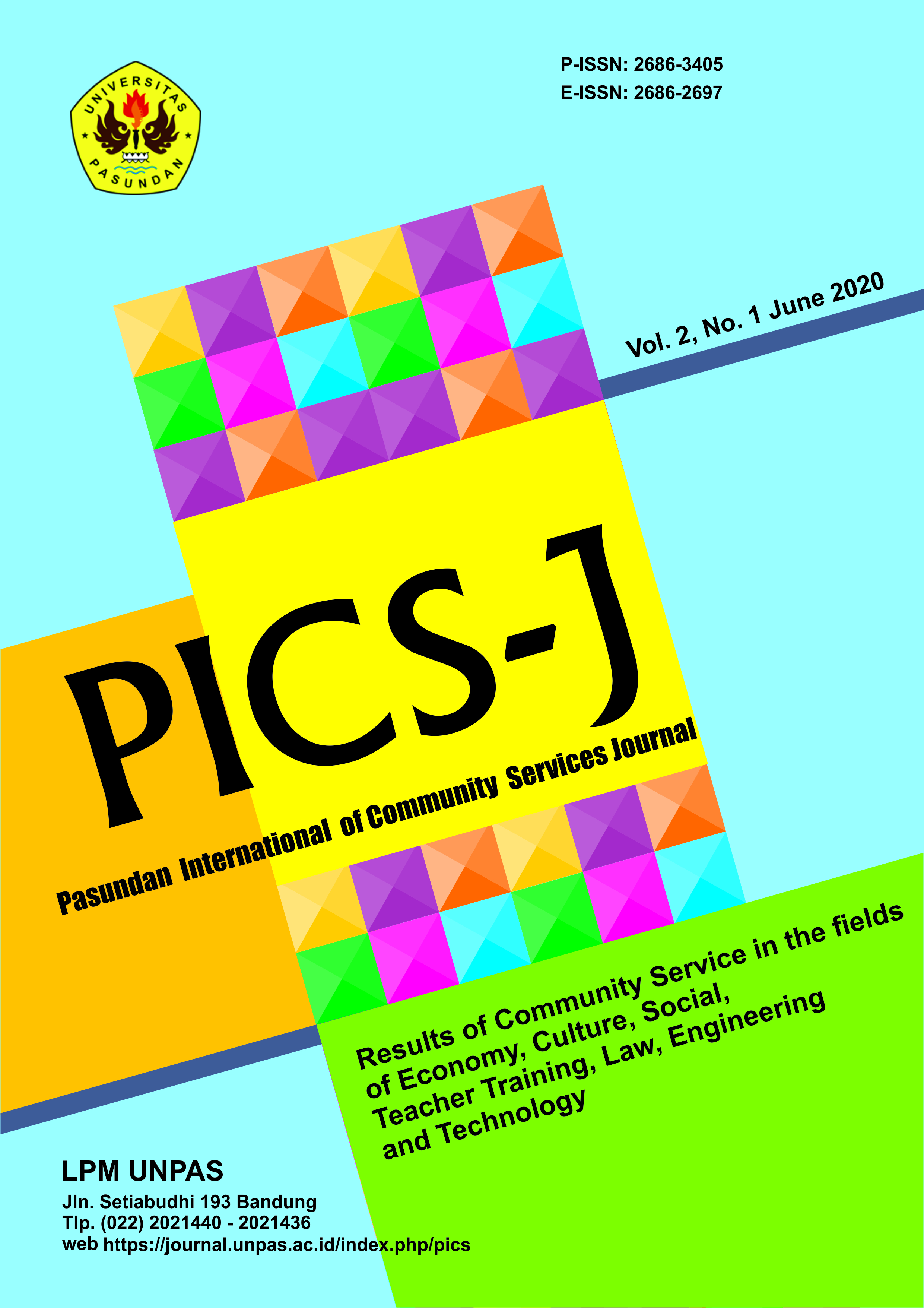 Downloads