PRESENTATION SKILL TRAINING FOR THE PRODUCT RESELLERS ZORAYA IN BANDUNG
Keywords:
Public Speaking, Presentation Skills, Direct Selling
Abstract
Indonesia has the perpetrators of Micro, Small and Medium Enterprises or SMEs which sums are growing.  In  the  city  of  Bandung  there  Zoraya  Community  consisting  of small  and  medium entrepreneurs,  which  aims  to  share  the  products  and  exchange  experiences  in  marketing  their products. Zoraya Community members belong to the cottage industry entrepreneurs, who have problems in marketing their products. Marketing through social media and direct marketing or direct selling them often become a bottleneck. This occurs at the time of product exhibition,they are hampered in communicating to consumers in promoting their products. The right solution to the problem is the public speaking training, capacity building through presentation skills, facilitation process of direct selling products during the exhibition. The method used in the form of training activities as part of the presentation skill of public speaking, presentations skills training benef its, training of basic techniques for presentation public speaking skills, and training make the script about a superior product. The results of this activity is that participants increased understanding of how effective product presentation and systematic. Besides increasing the confidence member Zoraya Community after being given training.
Downloads
Download data is not yet available.
References
Engel, James F., Blackwell, Roger D. & Miniard, Paul W. 1996. Consumer Behavior. rather Language: FX Budiyanto, Volume II, Binarupa Literacy, Jakarta.
Juniarty, Elly and Pramana. 2006. General Public Speaking: public speaking about. Public speaking school, Jakarta.
Kotler, Philip. 2000 Marketing Management: Analysis, Planning, Implementation and Control. Translation. Eighth edition, vol Prenhallindo, Jakarta.
--------, Phillip and Armstrong, Gary. 1997. Fundamentals of Marketing. Translation: Alexander Sindoro; Editors: Benjamin Molan, the Indonesian edition, Volume 1, Prenhallindo, Jakarta.
Monroe, CR Allard Van Riel et al., 2005. Marketing antecedent of Industrial Brand Equity: An Empirical Investigation in spesialty Chemical, Industrial Marketing Management (12).
McCarty, Andrew. 2007. Developing Personality with Positive Thinking. translator: Romlatul Wisdom, S.Hum. Pustakakarya achievement. Jakarta.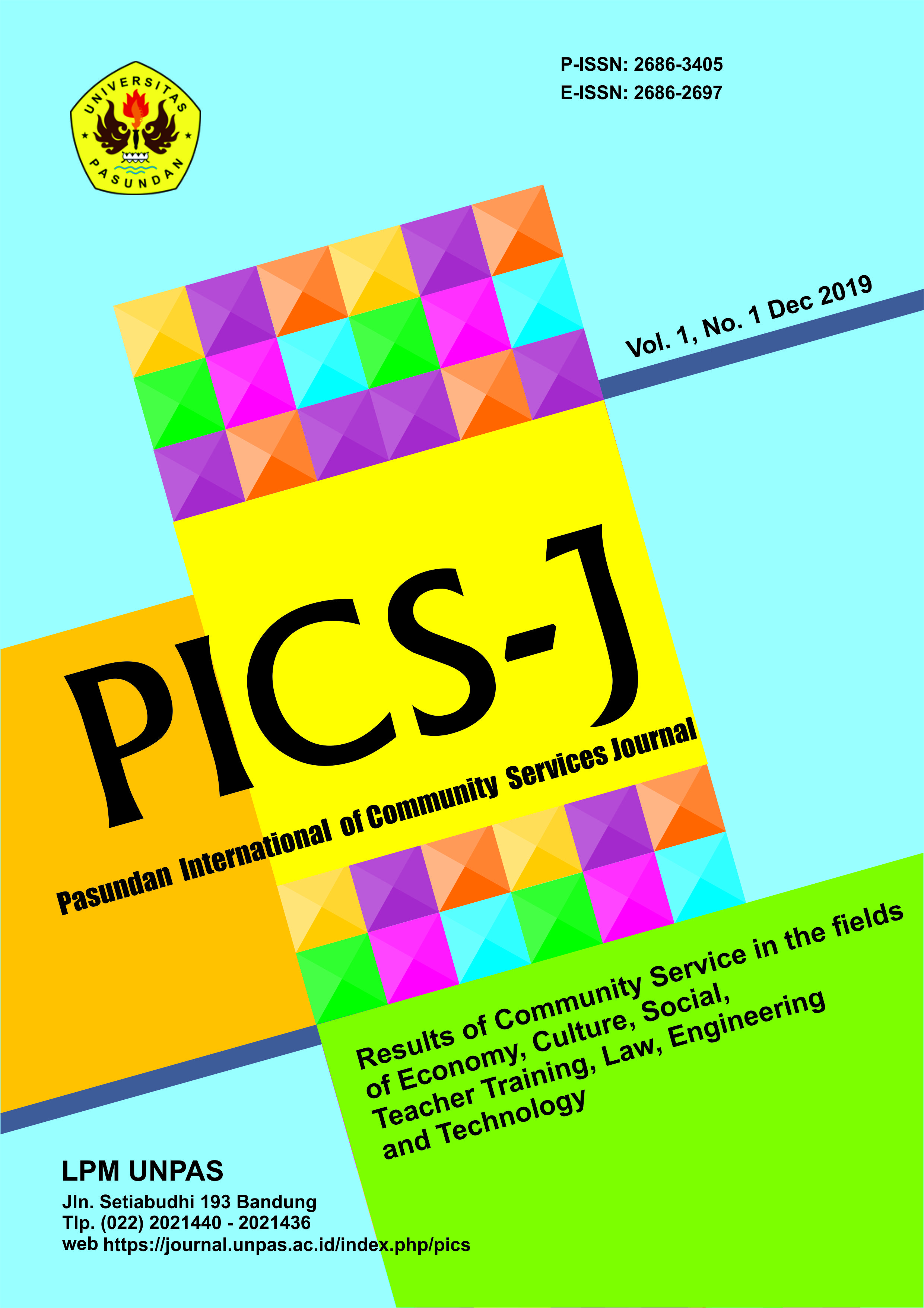 Downloads