COMMUNITY SERVICE TEACHER WORKING GROUP (KKG) VALUES OF THE NATION IN BUILDING CHARACTERS IN THE ELEMENTARY SCHOOL OF BANDUNG CITY
Keywords:
Teachers Working Group (KKG), a national character, traditional games
Abstract
Education that integrates character education in the learning process oriented towards the formation of the child as a whole human being. Therefore, character education can not be excluded.As for the impact of rapid globalization, resulting in decreased values ​​of the nation's character. Upaya solving these problems is to provide guidance in enhancing the ability of educators in shaping the character of the nation's values ​​of elementary school students. Goal of this activity is the Teachers Working Group (KKG) in SD BPI and KKG in SDN 208 Luginasari.The method used in the form of seminars and workshops in the form of knowledge and skills to carry out learning activities that includes character education through the medium of the traditional game. Then do the teacher mentoring in order to ensure that they practiced with good results briefing in seminars and workhsop has done. Mentoring is very useful because many intertwined transfer of knowledge between teachers and Service Team. PKM activity can be said to have contributed to the development of character values ​​of the nation. However, such activities still need to be disseminated to a wider audience.
Downloads
Download data is not yet available.
References
Agustin, M, & Syaodih. (2008). Bimbi-Ngan Counseling for Early Childhood. Jakarta: The Open University.
Kamarubiani, Nike. (2018). Best Practice Partnership with Schools Art Workshop in Character Education Program. Materials views seminar: Unpublished
Ma'mun, Abin. (2004). Educational Psychology. Bandung: Rosda paper
Miftah. (2016). Bandung MASAGI appreciated by the Education Minister. Available. [on line]:https://portal.bandung.go.id/posts/2016/07/19/LVEY/bandung-masagi-diapresiasi-mendikbud, (August 20th 2018)
Praja, Aziz et al .. (2018). PKM Teachers Working Group (KKG) in Building a National Character Values in Primary School in Bandung, West Java Province, Final Report Year PKM. Unpublished.
Suaidinmath. (2014). Role of Teachers to Improve the Quality of Education.Available. [on line]: https://suaidinmath.wordpress.com/2014/09/10/peranan-guru-untuk-meningkatkan-kualitas-pendidikan/
Zahroh, Fatim. (2017). Importance of Character Education in Education.Available. [on line]:https://www.kompasiana.com/fatiiim/590ff69fa5afbd8508fef994/pentingnya-pendidikan-karakter-dalam-dunia-pendidikan, (August 20th 2018)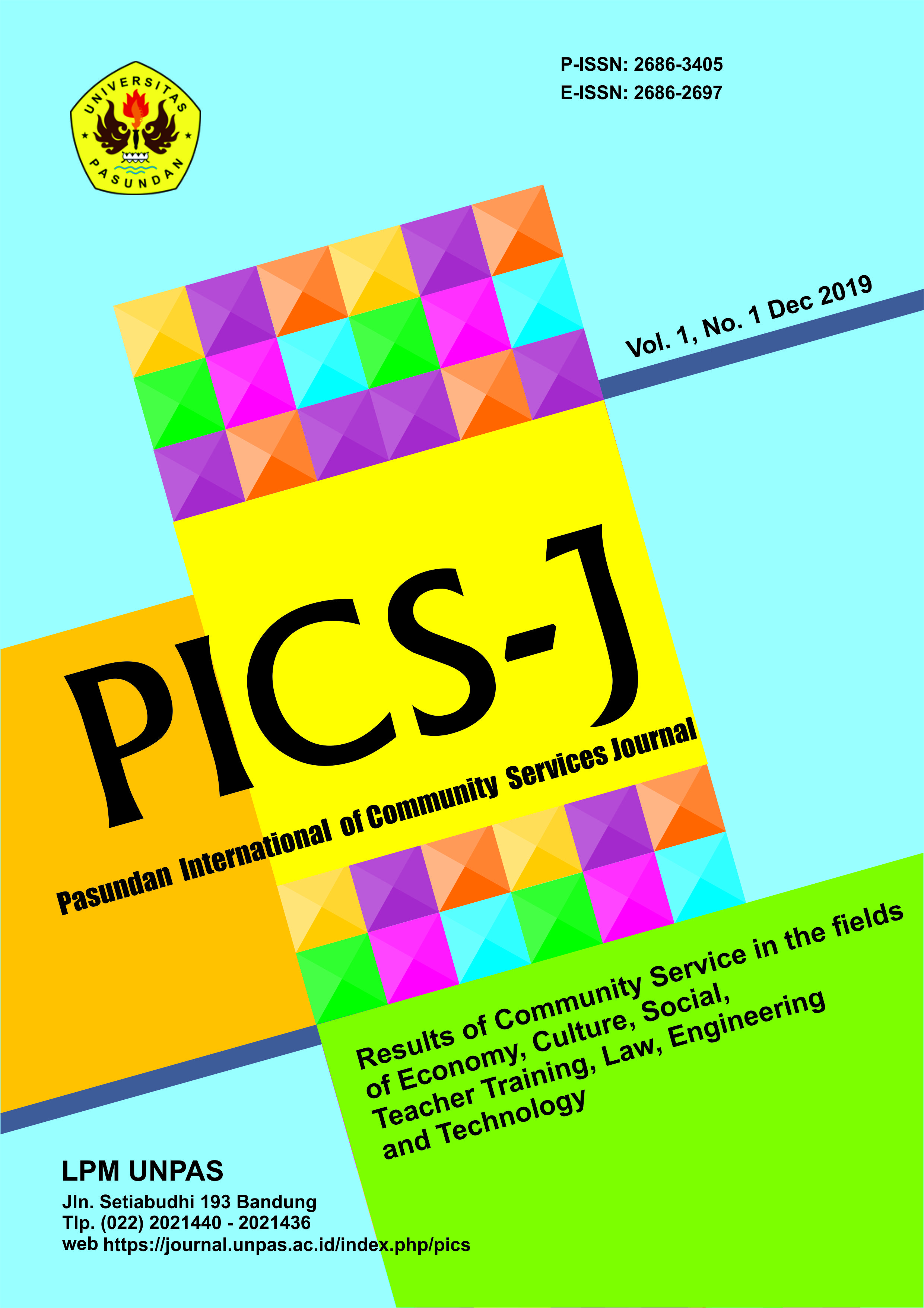 Downloads