BAHASA TULIS PADA INSTAGRAM SEBAGAI SARANA OPTIMALISASI ASPEK SOFT SKILLS PELAJAR SMK
Abstract
This study describes the views of vocational students on the use of social media through written language on Instagram as a means of optimizing the soft skills aspect for vocational students in Cianjur district. The methods used are simple qualitative and quantitative methods. This study involved 186 vocational students with various majors in Sub Rayon 1, Cianjur district, resulting in 100% of students using social media, 96.2% of SMK students having Instagram accounts and 3.8% not having Instagram accounts. Utilization of Instagram social media accounts as a means of entertainment was 2.2%, as a means of seeking information as much as 83.3%, and as a means of socialization as much as 20% and did not answer as much as 3.8% because they did not have an Instagram account. The views of SMK students as respondents on Instagram social media as a means of optimizing the cultivation of soft skills aspects stated that they agreed as much as 96.2%, 3.8% agreed with the average reason because through written language in the form of quotes on social media it was easier to understand, easier to remember and more increase self-motivation. So that the inculcation of soft skills aspects in vocational students in Cianjur district can be optimized through written language on Instagram social media.
Downloads
Download data is not yet available.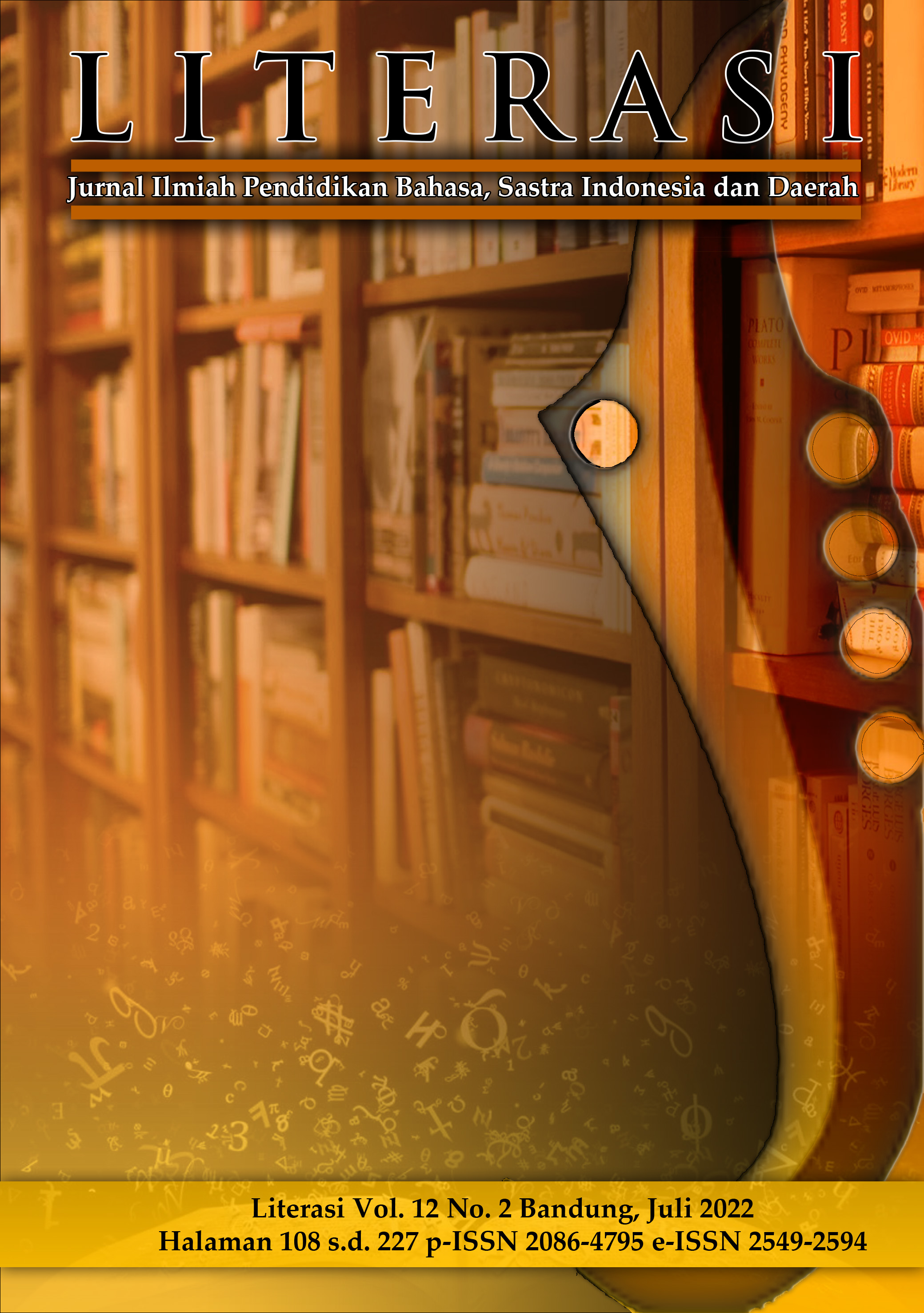 Downloads
License
Hak cipta artikel yang diterbitkan di jurnal ilmiah dimiliki oleh penerbit, bukan penulis. Hal ini berkaitan dengan koordinasi hak akses untuk cetak ulang atau penggunaan lainnya. Dalam hal ini penerbit mempunyai keluluasaan untuk mempublikasikan artikel sesuai dengan kesepakanan Transfer Agreement (penyerahan hak cipta) antara penerbit dengan penulis.