POLITIK PENERBITAN DAN PERBEDAAN KONTEN WEBSITE RESMI PENERBIT MAYOR DAN DI RANAH CYBER
Keywords:
cyber literature, politics, major and indie publishers, content differences
Abstract
The phenomenon of cyber literature, especially in Indonesia, is currently booming, causing many popular literary works to be born in the cyber realm. Since the rise of the phenomenon of cyber literature in Indonesia, the politics of major and indie publishers is a phenomenon that is quite interesting and widely discussed, especially by writers who want their writings to be published. Using qualitative methods, this article aims, firstly, to find out what the politics of major and indie publishing is like in the cyber realm, and secondly, to find out the difference in content like what is displayed on the official website of several major publishers and indie publishers. The form of the political phenomenon of major and indie publishers in the cyber realm in Indonesia is the competition between major and indie publishers in finding new writers, especially cyber literature writers, so that there are many popular literary works with high interest. The difference between the content of the official websites of major publishers and indie publishers is that the websites of major publishers contain their published books and the promos of the books they sell because the major publishers already have a name, while indie publishers highlight the advantages of the publisher, such as how many works they have produced. publish, then what services they provide, advantages, publishing promotions, opinions of writers who have used their services.
Downloads
Download data is not yet available.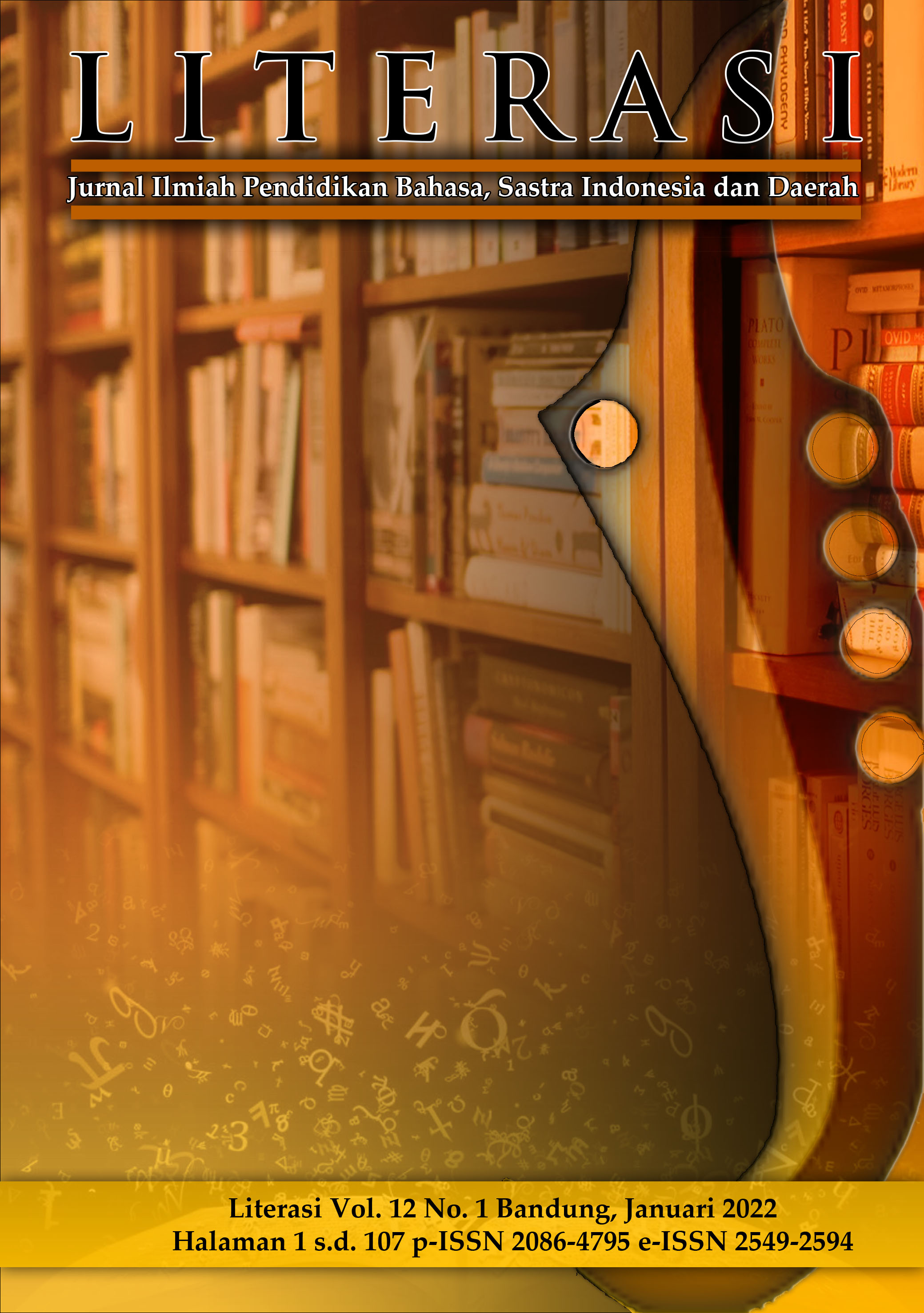 Downloads
License
Hak cipta artikel yang diterbitkan di jurnal ilmiah dimiliki oleh penerbit, bukan penulis. Hal ini berkaitan dengan koordinasi hak akses untuk cetak ulang atau penggunaan lainnya. Dalam hal ini penerbit mempunyai keluluasaan untuk mempublikasikan artikel sesuai dengan kesepakanan Transfer Agreement (penyerahan hak cipta) antara penerbit dengan penulis.