PENERAPAN STRATEGI ACTIVE LEARNING TIPE KONTRAK BELAJAR DALAM KEGIATAN MENULIS ARTIKEL
active learning strategy: learning contracts: writing: article
Abstract
This research is conducted by the proportions of writing activities, such as excess or shortage of ideas, busy, or lazy. To overcome these problems, it raised active learning contract type as the learning model to be a solution that believed will be effectively used. The problem will be solved is how the writing ability before and after and during the process of the implementation of writing articles with the contract type cooperative learning models. The purpose of this research is to find the effectiveness of contract type cooperative learning models in writing articles. The method used to solve the problems is the experimental method. The samples are the PBS students of STKIP Siliwangi 2014. Based on the results, it concluded that there are significant differences between pretest and posttest in semester 3 years 2014 students in writing articles using active strategies contract type cooperative learning models. This is evidenced by t from the calculation of the squared deviations, coefficients, t-test, and analysis has been done shows degrees of freedom at 34 with 95% level of confidence turned out to  >, specifically 2,75 > 2,04.
Downloads
Download data is not yet available.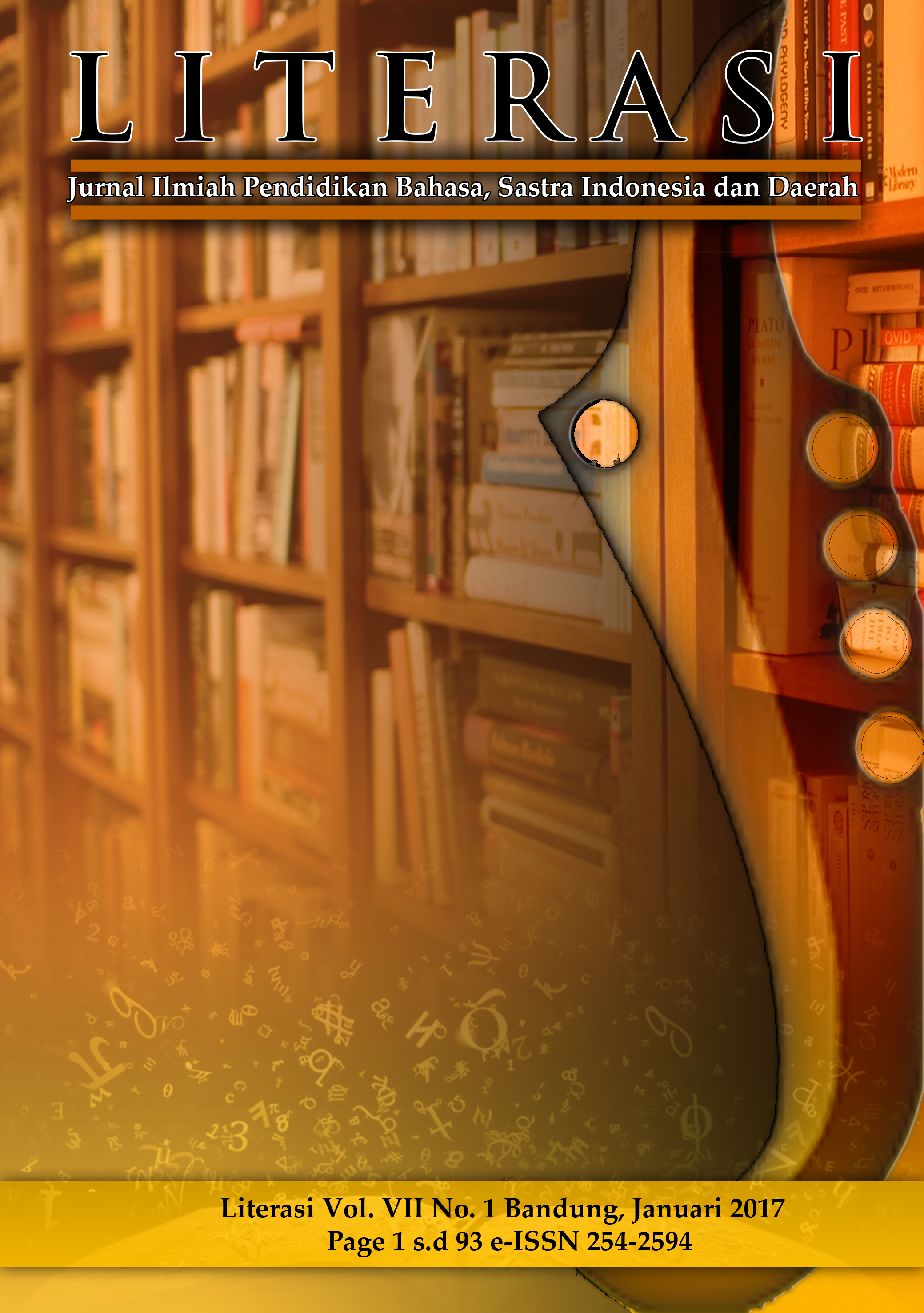 Downloads
License
Hak cipta artikel yang diterbitkan di jurnal ilmiah dimiliki oleh penerbit, bukan penulis. Hal ini berkaitan dengan koordinasi hak akses untuk cetak ulang atau penggunaan lainnya. Dalam hal ini penerbit mempunyai keluluasaan untuk mempublikasikan artikel sesuai dengan kesepakanan Transfer Agreement (penyerahan hak cipta) antara penerbit dengan penulis.