PENERAPAN PRAKTIK KEWARGANEGARAAN UNTUK MENGEMBANGKAN KEMAMPUAN BERFIKIR KRITIS MAHASISWA
Keywords:
project citizen, critical thingking skills
Abstract
At the tertiary level, Citizenship Education is not only aimed at fostering a sprit of nationalism in students, but also developing the soft skills and character needed to face the world of work. However, there are many obstacles that occur in the implementation of civics education in tertiary institutions, one of which is the saturation of students facing civics education material, the lecture's lack of creativity in presenting civics education courses, such as too often using conventional learning systems, too conceptual and too little linking material with real problem. Conditionc that occur in society, conditions like this certainly make the goals of citizenship education increasingly difficult to realize, because it can reduce students' interest in learning, skills and critical thingking abilities. The purpose of this study was to determine the impact of citizenship practice on students' critical thingking skills. The research usede a qualitative approach with the case study method, them analyzed data by triangulating data from the results of observations, interviews and field notes during the citizenship practice process. The results of this study indicate that citizenship practice is able to make the civics education learning process more interesting, generate creativity and be able to develop students' critical thinking skills.
Downloads
Download data is not yet available.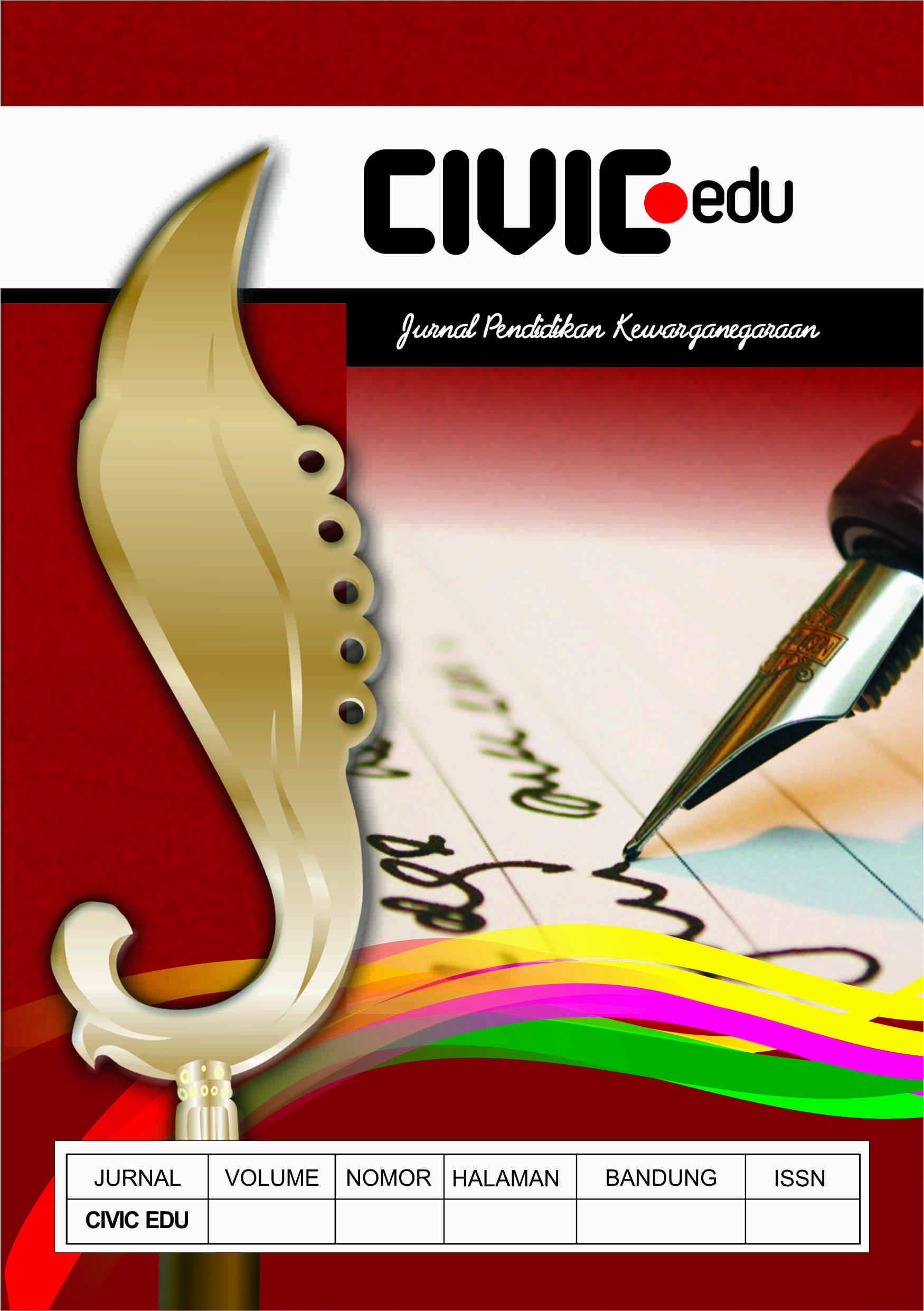 Downloads
License
Copyright (c) 2023 Civic Edu : Jurnal Pendidikan Kewarganegaraan
This work is licensed under a Creative Commons Attribution-NonCommercial-NoDerivatives 4.0 International License.
Hak Cipta sepenuhnya berada di tangan jurnal.