MENJADIKAN PANCASILA DAN UUD 1945 SEBAGAI LANDASAN FILOSOFIS PENGEMBANGAN KURIKULUM DI INDONESIA
abdul karim khoirul huda

magister PAI FITK UIN sunan kalijaga yogyakarta
Abstract
ABSTRACT
In order to achieve the goals of national education, the education curriculum continues to be developed according to the needs and development of a society to achieve maximum results. Indonesian society is known as a diverse society, background, ethnicity, religion and culture. so in curriculum development must unite a variety of existing thoughts. To strengthen a curriculum building, it is necessary to have a foundation that can strengthen the function of the curriculum. namely one of them is a philosophical foundation in curriculum development. Pancasila and the constitution have become the philosophy of the nation as well as a philosophical foundation in developing the curriculum. The focus of the problem in this research is, what is the philosophical foundation of curriculum development in Indonesia? This study aims to determine the philosophical foundation in developing existing curriculum in Indonesia. This research is called library research with content analysis method. Data is collected and analyzed objectively and systematically. The results showed that Pancasila and the constitution constituting state philosophy can be used as a philosophical foundation in curriculum development in Indonesia.
Keywords: curriculum development, philosophical, Pancasila and the basic law.
Downloads
Download data is not yet available.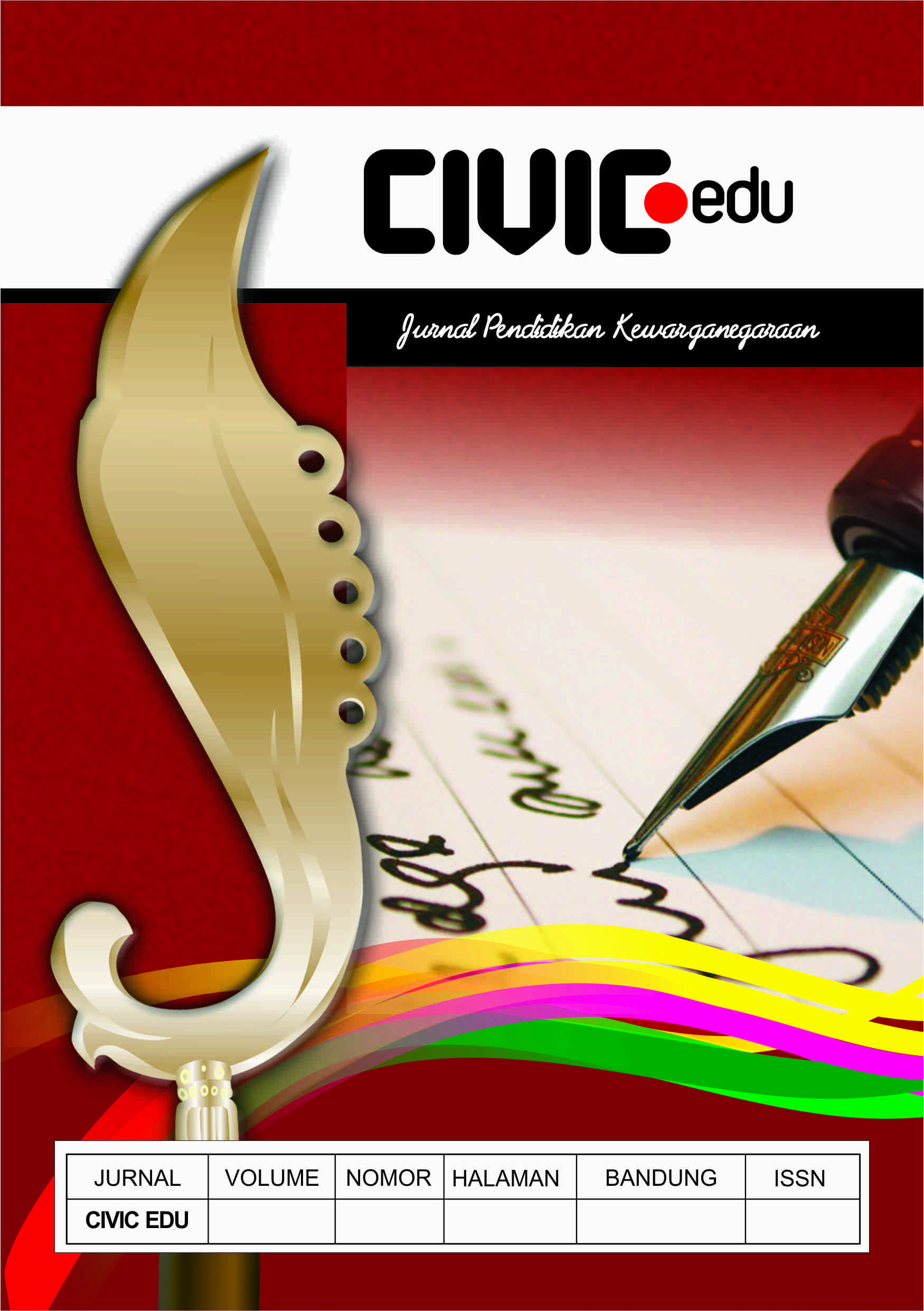 This work is licensed under a Creative Commons Attribution-NonCommercial-NoDerivatives 4.0 International License.
Hak Cipta sepenuhnya berada di tangan jurnal.