PENERAPAN MODEL PROJECT CITIZEN BERBASIS MOODLE DALAM PENGEMBANGAN PENDIDIKAN DI ERA INDUSTRI 4.0.
Widya Gustian Ramadhanty

UNPAS

Kurnia Sri Wahyuni

Deni Zein Tarsidi
Abstract
Conventional learning models commonly used in schools are assessed less effectively in the era of the 4.0 Industrial Revolution. Smart Solutions to prepare the competitiveness of the nation is through innovative education. Learning methods affect student learning outcomes, so to attract learning, innovative learning methods are needed through learning media. The writing of this written idea aims to implement a model-based learning Project Citizen Moodle in Education development in the 4.0 industrial era. Considering technological literacy is indispensable to improve the competitiveness of the nation in the era of the 4.0 Industrial Revolution. In the field of education. The research method uses a qualitative approach, using the data collection techniques that are library studies. The result is that the model of Moodle-based citizen Project learning can have an impact on the field of education in the 4.0 industrial era. The effectiveness of the learning process by using a Moodle-based citizen project model is higher than that of learning using conventional learning methods.
Keywords: Project Citizen, Moodle, Industry 4.0.
Downloads
Download data is not yet available.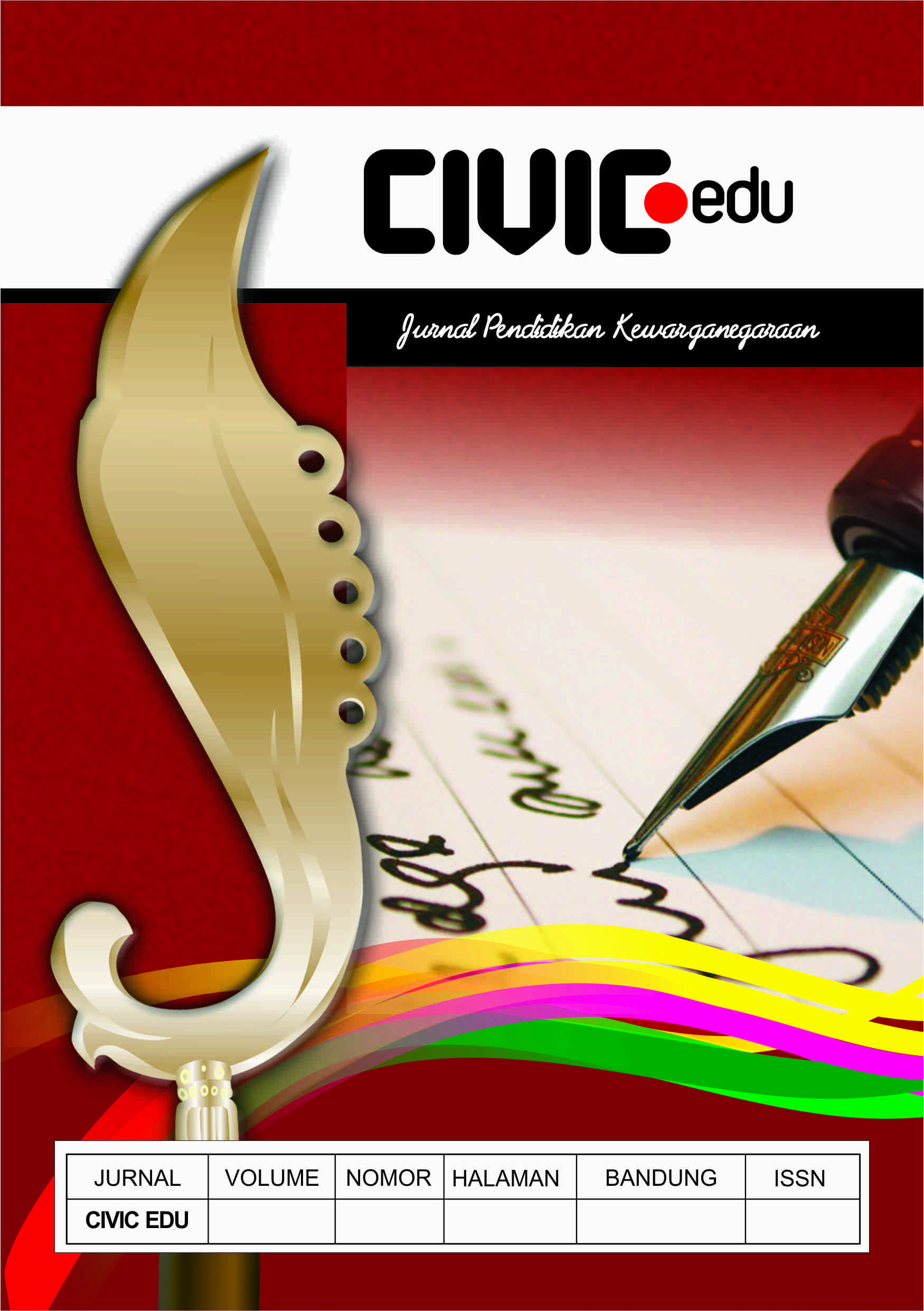 This work is licensed under a Creative Commons Attribution-NonCommercial-NoDerivatives 4.0 International License.
Hak Cipta sepenuhnya berada di tangan jurnal.