PENERAPAN METODE DISKUSI SEBAGAI SALAH SATU UPAYA MENINGKATKAN KREATIVITAS BELAJAR PPKN PADA MATERI PERLINDUNGAN DAN PEMAJUAN HAK ASASI MANUSIA DI INDONESIA
Abdul Atsar

Universitas Singaperbangsa Karawang
Abstract
This study aims to find a solution to the problem of how to improve the creativity of learning PPKn on protection and promotion of human rights in Indonesia through discussion methods at Mathla'ul Anwar Batujaya High School. "This research method uses mixed research with classroom action research methods. The method uses 3 cycles and each cycle consists of 4 steps, namely planning, activities, observation, reflection. Based on observations in cycle 1, the results showed that cycle 1, the average level of student learning creativity was only 63% of students or 27 students included in the category of being creative enough while 37% or 17 students were still in the category of lacking learning creativity. In cycle 2 it can be concluded that the level of student learning creativity starts better than in cycle 1 because based on observations and field notes it is found that students who have creativity in learning in the good category are 71% while in cycle 1 only 63% in the category is good enough the rest in the category is not good even though it is still felt the ability of students' creativity to learn is not optimal because it is not in line with the expectations of researchers that is 95% of students have good criteria. Whereas in cycle 3 the information obtained from the field notes or observations after the cycle 3 was carried out, namely the level of students' learning creativity has increased obtained that students who have a good learning creativity there are 41 people or there are about 95% of the number of students there while in the category enough either there are 3 students or there are about 5%.
Downloads
Download data is not yet available.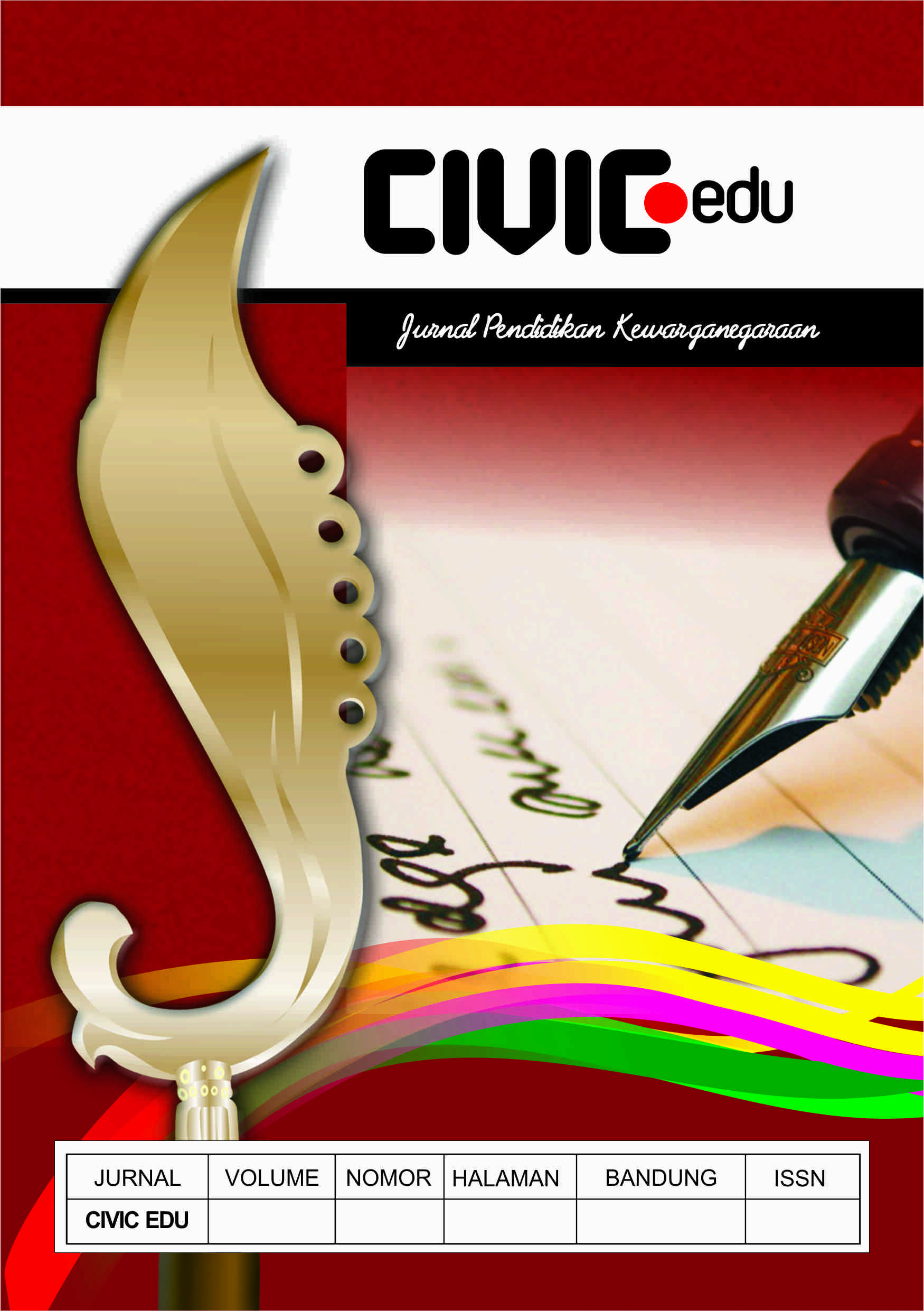 This work is licensed under a Creative Commons Attribution-NonCommercial-NoDerivatives 4.0 International License.
Hak Cipta sepenuhnya berada di tangan jurnal.