KORELASI SELF CONFIDENCE DENGAN KEMAMPUAN PEMECAHAN MASALAH PESERTA DIDIK PADA MATERI KEANEKARAGAMAN HAYATI
dini nabila azhari

Universitas Siliwangi
Abstract
This research is a correlational study which aims to determine the correlation of self-confidence with problem-solving abilities of students in biodiversity material. The population in this study were all class X as many as seven classes consisting of 251 students. The sample of this research is class X MIPA 3 as many as 30 students as participants with the sampling technique using purposive sampling. The research instruments used were description questions to measure problem-solving abilities and questionnaires to measure students' self-confidence. The instrument of problem solving ability was measured using descriptions of biodiversity material consisting of 30 questions. Meanwhile, the self confidence questionnaire consisted of 32 statements. Each item has an alternative answer that shows the degree of suitability or non-suitability with the subject. Alternative answers consist of four options, namely very suitable (SS), suitable (S), not suitable (TS), and very unsuitable (STS). Before testing the hypothesis, the normality test and linearity test are performed first as a prerequisite analysis test. Hypothesis testing used Pearson bivariate correlation. The results showed that there was a strong relationship between self-confidence and problem-solving abilities of students in biodiversity material.
Downloads
Download data is not yet available.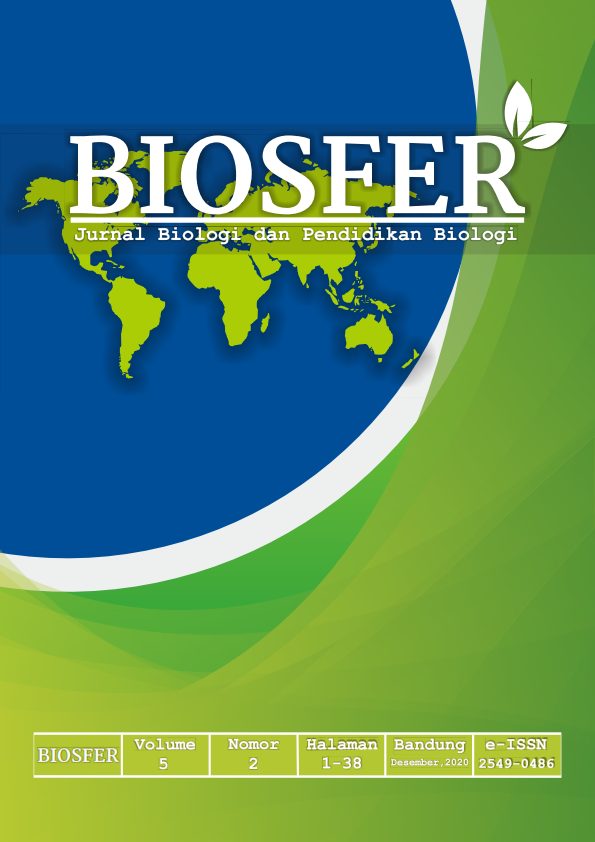 This work is licensed under a Creative Commons Attribution 4.0 International License.