Analisis Vegetasi Gunung Merapi Menggunakan Quadrat Sampling Techniques
Ni Kadek Sri Ayu Wijayani

Jurusan Pendidikan Biologi Universitas Negeri Yogyakarta

yulia nurvita

lestari widyaningsih

vania diah salsabila kusumadyanta

ismi nur fajriyati

aulia eka rahayu
Abstract
Abstrak
Penelitian ini bertujuan untuk mengetahui keanekaragaman vegetasi dan dominansi pada areal penelitian di kawasan Gunung Merapi menggunakan teknik quadrat sampling setelah terjadi suksesi pasca 9 tahun erupsi. Data klimatik dan edafik yang diukur antara lain, suhu udara; suhu tanah; kelembaban udara; pH tanah di daerah Kinahrejo, Umbulharjo, Cangkringan, Sleman. Penelitian ini menggunakan 2 area plot yaitu plot 1 ( bantaran sungai bekas aliran lahar dingin), plot 2 (sungai bekas aliran lahar dingin). Teknik analisis data yang digunakan berupa  analisis deskriptif. Berdasarkan hasil penelitian diperoleh tumbuhan dari 25 famili dan terdapat 36 spesies yang terbagi dalam 4 habitus. Vegetasi habitus Lichen, Parmelia saxalitas yang memiliki rerata INP tertinggi dengan jumlah 154,9509% yang ada di plot 2, Habitus herba dengan indeks nilai tertinggi adalah Cynodon dactylon 158,5050%. Indeks nilai penting tertinggi habitus semak adalah tumbuhan kelas Poaceae 64,6450 % pada plot 1, berjumlah 6 koloni. Indeks penting tertinggi habitus tegakan yaitu Tamarindus indica 124,3808 % yang berada di plot 1.
Abstract
This research aims to determine the diversity of vegetation and dominance in the research area in the Mount Merapi area using a quadrat sampling technique after a succession after 9 years of eruption. Climatic and edaphic data measured include air temperature; soil temperature; humidity; Soil pH in the area of ​​Kinahrejo, Umbulharjo, Cangkringan, Sleman. This research uses 2 plot areas, namely plot 1 (riverbanks of cold lava flow), plot 2 (river of cold lava flow). The data analysis technique used is descriptive analysis. Based on the research results obtained by plants from 25 families and there are 36 species that are divided into 4 habitus. Lichen habitus vegetation, Parmelia saxalitas which had the highest INP rate with 154.9509% in plot 2, herbaceous herbals with value index the highest is Cynodon dactylon 158.5050%. The highest importance index of shrub habitus was 64,6450% Poaceae grade plants in plot 1, totaling 6 colonies. The highest important index of stand habitus is Tamarindus indica 124.3808% which is in plot 1.
Downloads
Download data is not yet available.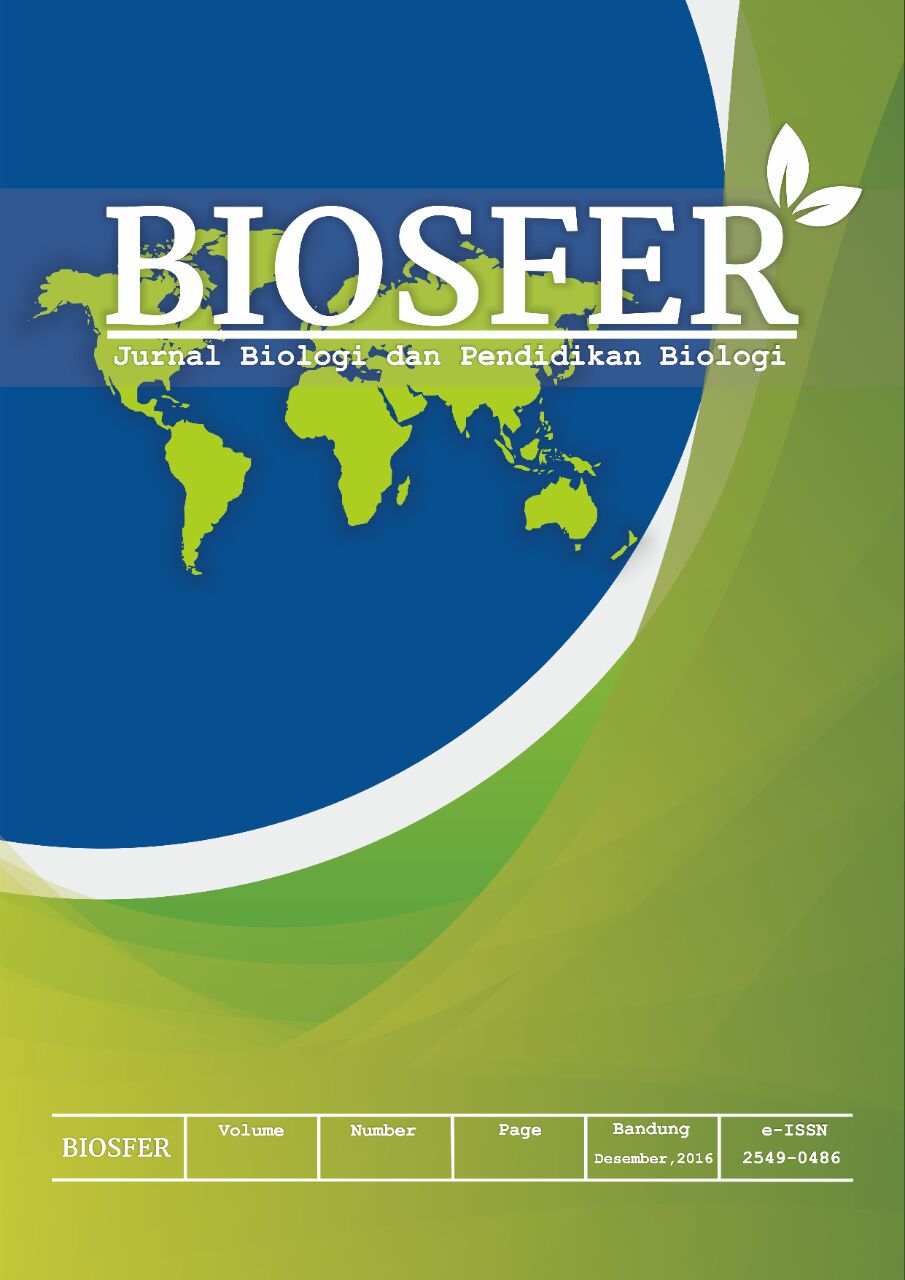 This work is licensed under a Creative Commons Attribution 4.0 International License.