PENGARUH STRATEGI PEMBELAJARAN (OUTDOOR/INDOOR) DAN LOCUS OF CONTROL TERHADAP SIKAP PEDULI LINGKUNGAN
Destiara Dwi Anggraeni

Pendidikan Dasar Pasca Sarjana Universitas Negeri Jakarta
Abstract
ABSTRACT
 
The purpose of this research is to know the influence of learning strategy (outdoor/indoor) and locus of control on environmental caring attitude in elementary school. The method used is research method with treatment design according to level 2x2 with 44 samples. The results show that outdoor learning strategy is the best model to be used in environmental care attitude, outside learning strategy is more appropriately used in groups of students with internal locus of control, while indoor learning strategy is more appropriately applied to groups of students with external locus of control . Keywords :, Learning Strategy (Outdoor and Indoor), Locus of Control, Environmental Care Attitude
 
ABSTRAK
 
Tujuan penelitian ini adalah untuk mengetahui pengaruh strategi pembelajaran (outdoor/indoor)dan locus of control terhadap sikap peduli lingkungan di sekolah dasar. Metode yang digunakan adalah metode eksperimen dengan desain treatment by level 2x2 dengan 44 sampel. Hasil penelitian menunjukkan bahwa: strategi pembelajaran outdoor adalah strategi yang paling baik untuk digunakan dalam sikap peduli lingkungan, strategi pembelajaran outdoor lebih tepat digunakan pada kelompok siswa dengan locus of control internal, sementara strategi pembelajaran indoor lebih tepat diterapkan pada kelompok siswa dengan locus of control eksternal.
 
Kata Kunci : Strategi pembelajaran (Outdoor/Indoor), Locus of Control, sikap peduli lingkungan
Downloads
Download data is not yet available.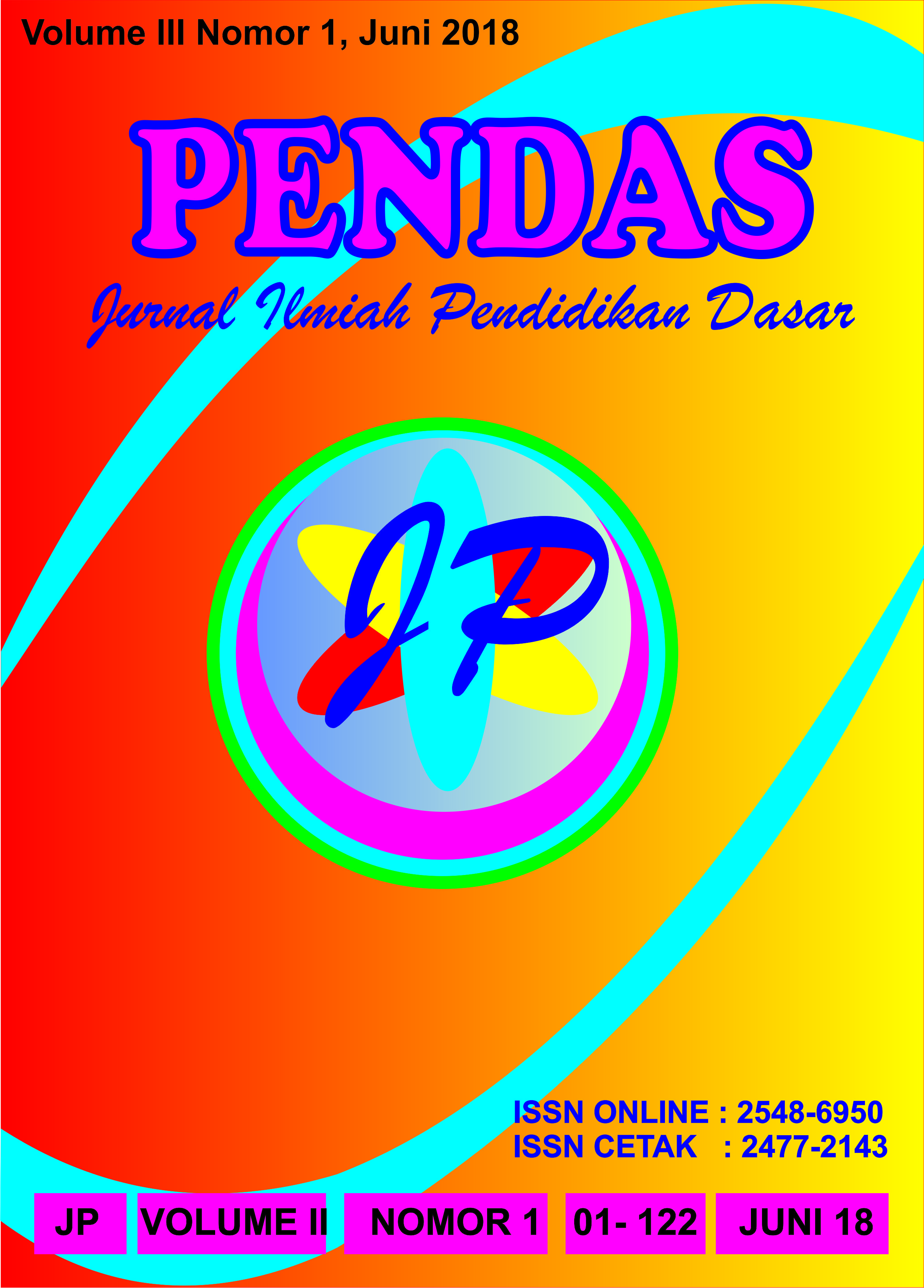 How to Cite
ANGGRAENI, Destiara Dwi. PENGARUH STRATEGI PEMBELAJARAN (OUTDOOR/INDOOR) DAN LOCUS OF CONTROL TERHADAP SIKAP PEDULI LINGKUNGAN.
Pendas : Jurnal Ilmiah Pendidikan Dasar
, [S.l.], v. 3, n. 1, p. 48-55, july 2018. ISSN 2548-6950. Available at: <
http://journal.unpas.ac.id/index.php/pendas/article/view/1026
>. Date accessed: 22 apr. 2019.
This work is licensed under a Creative Commons Attribution 4.0 International License.